Albertsons Fried Chicken Cost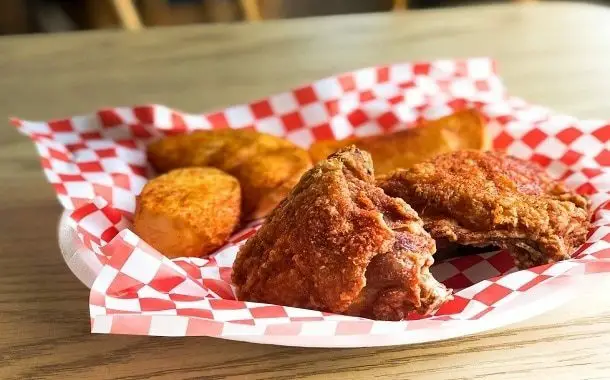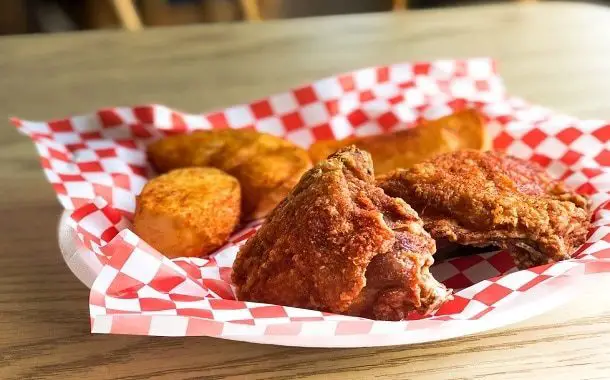 Albertson's, one of the most known retail supermarkets in the United States, runs more than 2,500 shops in 37 states, and the fried chicken is seen as a reason of pride for this grocery store chain.
Whether you are having a household party, a family reunion celebration, or an end-of-summer celebration that has foods like fried chicken, Albertson's will usually have all that you'd need.
Just how much does Albertson's fried chicken cost?
The typical cost for 8 pieces of different types of chicken is $6.99 at any Albertson's supermarket. The eight-piece will consist of 2 wings, 2 drumsticks/legs, 2 thighs, and 2 breasts.
The chicken package, which consists of 2 pounds of chicken wings or chicken tenders and one pound of potato wedges, will have a price of $10.99.
When it comes to bulk orders, you can check our list below to see what we were given as an estimate. These celebration packs will feature breasts, thighs, drumsticks, as well as wings.
Quantity with Estimated Price
50 – $40
100 – $80
150 – $120
250 – $200
300 – $240
500 – $400
KEEP IN MIND: These rates are from 2020, and these costs might differ depending upon your geographical location. We would advise you to use their official rates sheet to see what you will pay at your local Albertson's.
Albertson's fried chicken summary
Inside the shop, you can pick chicken that's already prepared from behind the counter, or depending on the day, there might be alternatives below a heat light in a display case close to the counter. You can either pick from the fried or grilled alternatives.
Also read articles about the cost of lasagna, eating at Hell's Kitchen, and fried chicken at Walmart.
The shop says that it fries fresh chicken every 20 minutes; nevertheless, for big orders, such as the 100+ packs, the chicken will be specially made for your order, and you will most likely be asked to come in at a specific time to get your order.
Depending upon your order, the fried chicken might be offered in a big container or in a plastic bucket.
What are the additional expenses?
You can include additional side servings to come with your chicken such as a macaroni salad or potato salad for an added fee. The deli has numerous choices to be ordered along with your meal.
While optional, if you are going to order fried chicken for a bigger party, then you ought to think about a big tin container to keep the chicken in.
Tips to keep in mind
The typical prep time for a 100+ pieces bucket is around 12 hours.
The crust of Albertson's fried chicken is known to be really crispy, however, it is not scorched or overcooked, according to those who are usual clients of this particular supermarket. There is a big deal of crust which is extremely thick and tasty. The fried chicken is rather salted, however, at the same time really delicious, like in a lot of other fried chicken chains. They also have some unique spices that contribute to its delicious taste.
If getting more than 50 pieces, the shop allows no replacements.
How can I save some money?
Think about purchasing discounted Albertson's present cards on known websites like Raise. These cards will enable you to save at least a few more dollars.
The shop frequently runs promos and discounts. For instance, at the time of this publishing, they have a $9.99 chicken dinner offer every Tuesday, that included one rotisserie chicken or 8 pieces of fried chicken, one pound of potato wedges, one pound of your choice for a side (potato salad, macaroni salad or Coleslaw), 4 king Hawaiian rolls, and a 2-liter Coke.
You can also keep an eye out for Albertsons Coupons online as these can aid you to get discount rates on fried chicken orders.
In usual circumstances, the more chicken you order, the less expensive it will be per piece.
https://www.thepricer.org/wp-content/uploads/2020/09/Albertsons-fried-chicken-cost.jpg
380
610
Alec Pow
https://www.thepricer.org/wp-content/uploads/2023/04/thepricerlogobig.png
Alec Pow
2020-09-29 07:48:10
2022-01-15 15:08:51
Albertsons Fried Chicken Cost