How Much Does a Bellevue Club Membership Cost?
The Bellevue Club is a premier social and athletic club located in Bellevue, Washington. This club extends over an area of 250,000 square feet and includes a full-service spa, athletics, social, wellness, and gourmet dining facilities. Also, the Bellevue Club houses Hotel Bellevue, which is a highly-rated luxury hotel with an upscale meeting room and restaurant.
How Much Does a Bellevue Club Membership Cost?
The costs of a Bellevue Club membership are greatly influenced by the type of membership you choose. In the table below you will find the average costs of each of these memberships.
Type of Membership
Initiation Fee
Monthly Dues
Athletic Resident Membership
$5,500 for family
$297 family
$2,750 for single
$195 single
$223 family senior
$146 single senior
$82 non-student intermediate
$6 student
$134 associate family
$115 associate single
Social Membership
$275
$95
Corporate Resident Membership
$5,500 for athletic each
$297 for athletic
$2,750 for social each
$95 for social
Note: In the table above you will see only estimates and it is recommended to contact the club representatives directly to get an exact quote for the type of membership you are interested in.
There are various types of Bellevue Club memberships you can choose from, such as:
Social;
Athletic Resident;
Corporate Resident;
Athletic Non–Resident;
Corporate Non–Resident.
Also, members of the Bellevue Club can be classified as:
Single;
Family;
Professional;
Associate (25 to 29 years);
Young Professional (younger than 30 years);
Intermediate (19 to 24 years old);
Senior (older than 72 years).
There are specific qualifications and restrictions for each of these memberships.
Bellevue Club membership details
Having more than 250,000 square feet of business, athletic, recreational, social, and wellness facilities, the Bellevue Club offers three swimming pools, various fitness classes per week, ten tennis courts, four exercise studios, on-site childcare, a boutique, and four restaurants.
You might also like our articles on the cost of membership at the Wisconsin Athletic Club, Bel Air Athletic Club, or Atlanta Athletic Club.
Also, the club organizes multiple programs and holds monthly events for members, like networking breakfasts, wine tastings, paired dinners, and trivia nights.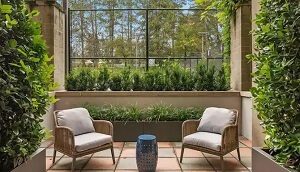 As a member of the Bellevue Club, you can take advantage of the body and massage treatments that are the cornerstone of The Spa experience. Regardless of whether you are looking for a weekly deep tissue massage or just a relaxing mid-day escape, you will feel how your tension and stress will melt away under the hands of a professional therapist.
You can choose between deep tissue and therapeutic massage, sports massage, prenatal massage, or a hot stone massage. Each session will take anywhere between 60 and 90 minutes.
Your hands and feet will look fabulous with the pedicure and manicure services offered by the expert beauty team of The Spa. These services are available Monday through Saturday, from 9 a.m. to 6 p.m., and on Sunday from 9 a.m. until 6 p.m.
You can come to Bellevue to grab a morning espresso, eat a light lunch or enjoy a tasty dinner. For instance, the Splash restaurant menu includes a wide selection of gourmet sandwiches, entrees, and salads. These food items are available for both take-out and dine-in.
The Market is the ideal place to grab your post-workout protein shake or your morning coffee. Here you can find anything you want to get the energy for the day, from bagels and fresh pastries to sandwiches and salads.
For a fine dining experience, you should go to Polaris restaurants. The food is prepared with the freshest, seasonal, local ingredients by experienced chefs. The staff will also be able to recommend the best bottle of Washington wine that goes along with your favorite dish.
Important things to consider
At the Bellevue Club, you can also organize your wedding ceremony and reception, your birthday party, or you can hold a training session and board meeting. The club offers a wide variety of space solutions that can accommodate various types of events with different capacities like the Olympic Rooms, the Terrace Room, and the Plaza Boardroom.
The Bellevue Club Hotel, which is part of the Bellevue club, is rated as one of the top 500 luxury hotels in the United States of America.
You can take a tour of the hotel and the club by making an appointment.
The Bellevue Club opens at 5 a.m. from Monday through Friday and at 6 a.m. on Saturday and Sunday. It closes at 11 p.m. from Monday through Saturday and at 9 p.m. on Sunday. If you want to find out more about becoming a member, you should contact the official club representatives.
How can I save money?
Members of the Bellevue Club may get discounts at reciprocating hotels, clubs, and resorts, which makes the Bellevue membership cost worth it.
https://www.thepricer.org/wp-content/uploads/2022/08/bellevue-club-membership-cost.jpeg
380
610
Alec Pow
https://www.thepricer.org/wp-content/uploads/2023/04/thepricerlogobig.png
Alec Pow
2022-08-05 06:07:07
2023-03-27 09:30:22
How Much Does a Bellevue Club Membership Cost?