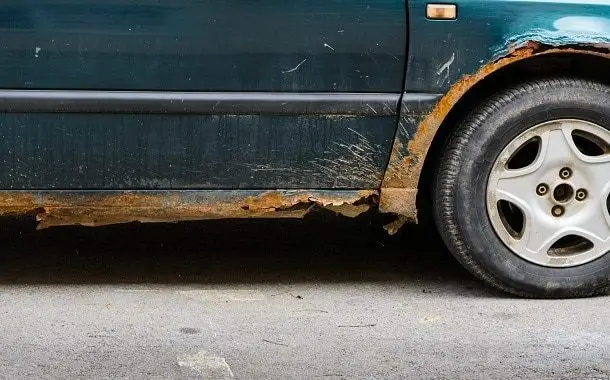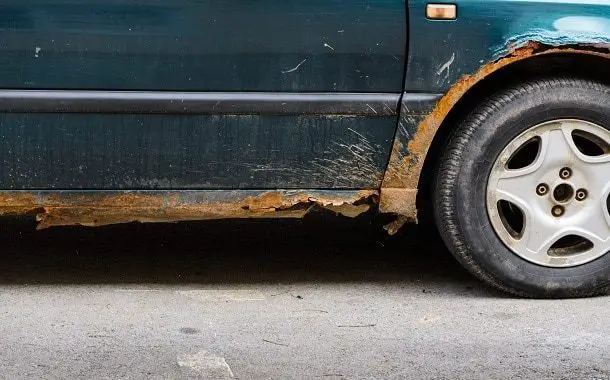 Rust, which is a kind of deterioration in which oxygen gets into metal, eventually making it to turn into a reddish-brown color, will ultimately consume parts of your vehicle if you overlook it.
While the wear and tear procedure takes some time, it can occur no matter where you live.
Just how much does it cost to fix the rust on a vehicle?
The expense of fixing the rust on a vehicle will considerably depend upon the expert you hire, the vehicle you drive, and the amount of rust that has to be repaired. Smaller sized areas, no greater than 1 to 3 inches in size, can cost just $50 to $100 to repair, whereas significant repair work, bigger than 12 inches in size, can cost upwards of $200 to more than $2,500.
Size of Deterioration and Average Cost
Small rust damage, typically as little as 1 to 3 inches in size. – $60 to $150 per 1-3 area
Intermediate repair work, typically a few layers deep, can be as much as 12 inches in size – $150 to $350, depending upon the number of rust areas and their size. Make use of this quote as a price "per" location.
Significant repair work, typically bigger than 12 inches in size, can be very deep and even go through the metal, leaving hollow areas. Substantial damage might need more than simply elimination such as welding and/or changing part areas. – $200 to $2,000+, considerably depending upon the amount of labor needed and the size of the area.
Other articles you might enjoy are about the cost of car painting, paintless dent removal, and keyed car repair.
An online forum member on GarageJournal noted that they took their vehicle to a regional store and were quoted around $300 to sand down the whole hood and repaint it. When painting is included, which is usually the right thing to do when a panel, such as a vehicle door or hood, has an extreme quantity of rust, then it's best to prepare around $500 per panel.
Repairing rust on a vehicle
Among the most basic rust repair work is surface area rust, which, as the name indicates, can be found at the surface area once the paint and coat bond has been broken. The rust area, when left unattended, can grow as time goes on, continuing to spread out till it's effectively stopped. This kind of repair work is relatively uncomplicated and will need a sander and a metal conditioner. Sandblasting, if the shop utilizes this approach, can likewise be an option to the sanding and grinding procedure. After the rust area is eliminated and fixed, a two-part epoxy primer will be added; nevertheless, if the area is much deeper than the usual damage, then a plastic filler will be used to fill the deep space.
For rust jobs that have been disregarded for rather a long time, the parts damaged will be examined to identify the very best strategy. If the rust is serious and it affects the safety of the car, then the shop will wish to change the whole panel and repaint it, however if the part can be restored, then the rust, as with the previous technique, will be grinded and filled with a filler.
Tips to keep in mind
If you're trying to find an efficient long-lasting repair work, then it's typically smart to change the whole panel for structural and stability reasons. While this kind of repair work will not be low-cost, it can extend the life of your vehicle and can aid the vehicle hold its worth. Plus, changing the panel can frequently avoid the rust from persisting as most repair work will not last a lifetime, particularly if you continue to use the car in the exact same way you had before.
How can I save some money?
Smaller sized rust areas are extremely easy to repair at home as a DIY project. Rust dissolver gel, for example, merely brushes onto the rust area and will wash with a rag. These smaller sized eight-ounce containers can cost less than $10 to $20. If the rust areas are smaller than a quarter, then it might be smart to do it at home to save the money. You can also eliminate rust with a sanding disk on an angle mill, followed by the addition of a body filler, such as Bondo.
Prevention is essential, and despite the fact that it might be too late, it's constantly a good idea to park your vehicle inside as much as possible to protect it from the outdoors. Likewise, if possible, add a coat of wax before the winter to avoid the rust from the beginning.
https://www.thepricer.org/wp-content/uploads/2020/09/car-rust-fix-cost.jpg
380
610
Alec Pow
https://www.thepricer.org/wp-content/uploads/2023/04/thepricerlogobig.png
Alec Pow
2020-09-04 10:10:06
2022-03-13 22:42:47
Car Rust Repair Cost