Chuck E. Cheese Birthday Party Cost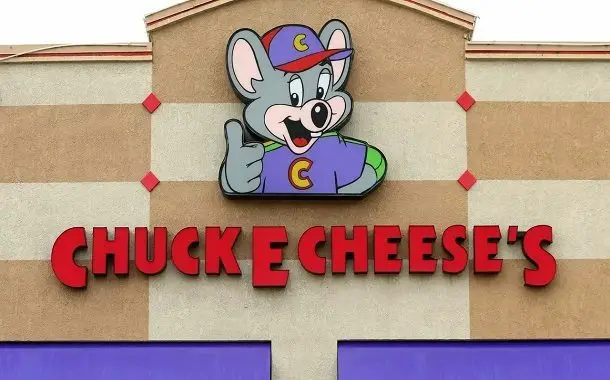 Chuck E.Cheese is a family-friendly entertainment chain with locations all over the United States. The idea of this center is based on a sit-down restaurant, which has full-animatronic shows, slides, arcade games, and tubes. Most of the restaurants address children who are under 14 years old.
How Much Does a Chuck E. Cheese Birthday Party Cost?
The cost of a birthday party is influenced, in most cases, by the number of guests, the package you choose, the food, and the place where you are living. The average price for a package would be anywhere between $15 and $25 per child. In the table below you will find the average prices for their packages and also what is included in each package.
Package
Additions
Price per person
Star

Choice of a theme
2 hours of reserved space
Ticket Blaster experience
Star recognition in the show
60 tokens for the birthday child
40 tokens for each child
Soda
2 slices of pizza per child
Tablecloth/Plateware
Party host
Email invites

$19.99
Superstar
Everything in the Star package, plus:

16 additional tokens per child
1,000 tickets
Collectible cup

$24.99
Mega Superstar
Everything in Superstar package, plus:

Goody bag per child
A small cup of Dippin Dots per child
Pull string pinata with 200 tickets and 40 tokens
50 additional tokens for the party

$29.99
Ultimate Superstar
Everything in Mega Superstar package, plus:

All You Can Play games for the duration of your reserved party (or 60 tokens for locations without Play Pass®)
1500 bonus E-tickets for Birthday Star
Play Band Upgrade per child (based on availability; may be substituted for coil wristband)
Collectible cup with free refills for the life of the cup per child
Goody bag per child
Dippin' Dots® ice cream per child
9 party helium balloons
Ticket tote per child
2 large, 1-topping pizzas for adults

$34.99
Note: Costs would be the same at the majority of locations, but we recommend that you check their official website page in order to receive an exact price based on your needs and preferences.
You will have to pay a $35 non-refundable deposit also when reserving a future party.
According to a member of the BabyCenter.com forum, the average price for a birthday party at a local Chuck E Cheese, where 16 children and some adults were invited, was around $230.
Chuck E. Cheese Birthday Party details
When you decide to organize a birthday party for your child at one of the Chuck E. Cheese restaurants you can choose from one of the four packages they offer: the star, the superstar, the megastar, and the ultimate megastar. Regardless of the package you are going for, these all will come with a party host, two hours of table space, a ticket blaster worth 1,000 tickets, 20 tokens per guest, electronic invitations, two slices of pizza for each guest, soft drinks, plates, balloons, a crown, and a guitar pick. However, the premium packages will include extra tickets and tokens, plus a pinata, ice cream, and a goody bag.
You might also like our articles about the cost of a birthday party at Loblaws, a movie theater, or Lifetime Fitness.
For the joy of the children, the Chuck E. Cheese mascot will appear and entertain them. Depending on the location of the restaurant, the character could sing some songs and do magic tricks, and would sometimes even make balloon animals for children.
Chuck E. Cheese centers offer a wide range of games, starting with the ones designed for the little children to the ones made for the older children, that are harder to play. Some games involve just steering a wheel or pushing buttons, while others would mean hand-on like basketball, guitar hero, or ski ball.
What are the extra costs?
You will have to pay an additional fee for any extra food that is not included in one of that four party packages. For instance, the price of a sandwich platter would be around $25, while a large pizza would set you back around $20.
Birthday cakes are not included and Chuck E cheese charges anywhere between $15 and $25 for a cake, depending on its size. Also, you can purchase a single ice cream cup for $1.25 each.
There are party favor options available, such as extra ballons, candy cans, upgradable cups, or gift bags, which cost anywhere between $3 and $7 each.
The price of a pull string pinata filled with tickets and tokens is around $25.
The prices presented above are only per child, so budget for some drinks and pizzas for the adults invited to the party.
Along with the electronic invitations which are delivered via e-mail, you can also buy actual invitations and stamps to offer them directly to the guest or to send via post.
Important  things to consider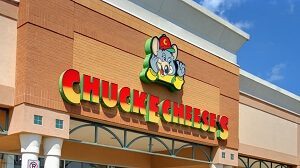 Before making a reservation, make sure you know exactly how many people you want to invite because the restaurant might not be able to adapt to your request if you want to invite more guests.
There will be no time limit for the parties booked from Monday till Thursday. However, this offer is not available during the school holidays.
In order to reserve a party, all the locations require a minimum number of four children.
Check the official website page of Chuck E Cheese to find a birthday party location in your area.
It is recommended to hold the party during the day, as in the daytime it is not as crowded and the children will have more space and freedom in the playland and arcade. At night and on weekends, the place is usually very crowded.
If you want to learn more about how a party at Chuck e Cheese would look like, consider checking the LivingmiVidaLoca.com blog, where Pattie Cordova describes how was her kid's birthday party.
How can I save money?
It would be cheaper to just walk into the restaurant if you have less than four to six children invited to the birthday party. If you choose this route check for coupons and deals in the local newspapers and online.
By purchasing tokens in bulk you would be able to save some money. For instance, 500 tokens are sold for around $50 on eBay, but you can purchase them directly from the restaurant as well.
Bonus tokens might be offered during some hours.
In order to benefit from any discounts and deals, it is recommended to book your party online.
As it is allowed to bring your own desserts, it would be better for you to bring your own birthday cake.
https://www.thepricer.org/wp-content/uploads/2021/11/chuck-e-cheese-birthday-party.jpg
380
610
Alec Pow
https://www.thepricer.org/wp-content/uploads/2023/04/thepricerlogobig.png
Alec Pow
2021-11-09 08:02:55
2022-12-18 22:29:26
Chuck E. Cheese Birthday Party Cost