Crushed concrete is actually the debris produced after concrete structures are destroyed or fixed.
These products used to wind up in garbage dumps for disposal, however, due to growing ecological awareness and more stringent environmental laws, this concrete is now being recycled.
Crushing concrete and recycling it substantially decreases building expenses, and we are able to save thousands of gallons of water that's normally utilized to produce cement.
Just how much does crushed concrete cost?
Usually, the expense of crushed concrete will depend upon the kind of concrete that is bought, the market conditions, and where you acquire it from. Many businesses are going to either charge by the yard or by the ton. When crushed concrete is charged by the ton, the rate can be anywhere from $6 to $14 per ton. By the yard, crushed concrete can cost anywhere from $20 to $35. Typically, the more you purchase, the lower that rate will be per ton or yard.
You might also like our articles about the cost of a ton of sand, gravel, and building a house.
The website Mainslandscapesupply, for instance, offers its crushed concrete for sale at anywhere from $22.95 to $24.95.
Hafners on the other hand, situated in Cincinnati, Ohio, charges anywhere from $7 per ton for number two recycled concrete to as much as $10 for number 67 recycled concrete.
LadyLeesHome.com published a great article, flaunting her brand-new driveway utilizing crushed concrete. According to her post, and as we already noted, the cost can considerably differ from week to week. She had actually paid $6 per ton for the crushed concrete.
Members on NewAGTalk.com discussed the expenses of crushed concrete in their location. According to a few of the replies, the costs varied anywhere from $320 for a 20-ton load to $17 per ton.
Crushed concrete details
Many businesses are going to have a minimum order requirement if you need to have it delivered to your worksite. For instance, the minimum order amount at Mainland Aggregates, the business pointed out above, is either a 1 x 8 wheeler loose load or 20 bulk bags. Its 1 × 8 wheeler load consists of 17 to 20 lots of 75-40 mm crushed concrete, while the bulk bag weight is around one ton.
The 75-40 mm crushed concrete is OK for usage in horse racing showground sub-bases and also for drain layers.
With recycle concrete, you will typically see numbers beside the grades.
The number 57, for instance, is roughly 1 inch to 1.5 inches in size and is well suited as a wall backfill. It is also appropriate as the first base under crushed aggregate. 67 is suitable for usage as a backfill behind retaining walls. The type 304, which has actually been crushed to 1.5-inch or less, can be left exposed as it is or put under concrete or asphalt. 311 is great for usage as pipeline bedding or for basic filling. Finally, The number 2 is around 2 inches to 3 inches in size and is suitable for usage as a primary base under the crushed aggregate.
Crushed concrete normally is available in a gray color, similar to the concrete you're used to seeing all around you.
Are there any additional expenses to prepare for?
The estimated prices written above will not consist of shipment if you were to need it taken to your doorstep. When the shipment is factored in, it is best to add a minimum of 30% to the expense.
Here are a couple of tips to keep in mind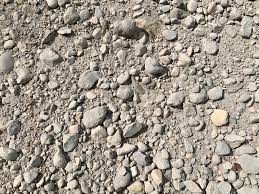 Crushed or recycled concrete is as strong as the new or non-crushed concrete and can in some cases be even more powerful.
As soon as the crushed concrete is put in its location, you can no longer tell its difference from non-crushed material.
Crushed concrete is very suited for usage as pavement for shoulders on highways, walkways, bridges, curbs, and gutters. It can also be the structure for paving projects utilizing either concrete or asphalt. Once it is put down and leveled it can be a stable base for other projects as well.
Lots of people get crushed concrete and gravel confused. While they can look extremely similar, they are made from very different materials. While crushed concrete is actually concrete that has been carefully crushed to the size of gravel, gravel is made from real rocks that have actually just been gathered. Oftentimes, crushed concrete is less expensive than gravel.
Is there any way to save some money?
An easy way to save some money is to request different quotes or check sites of popular providers in your area.
There are some locations that will provide crushed concrete totally free, however, you will be accountable for the pickup and delivery.
https://www.thepricer.org/wp-content/uploads/2021/04/crushed-concrete-cost.jpg
380
610
Alec Pow
https://www.thepricer.org/wp-content/uploads/2023/04/thepricerlogobig.png
Alec Pow
2021-04-10 10:11:06
2021-12-10 06:25:59
Crushed Concrete Cost