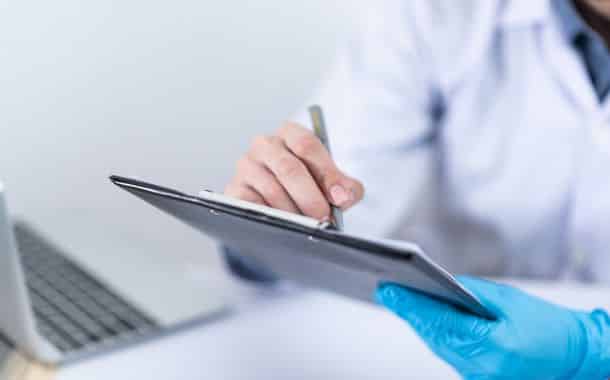 The Minute Clinic is the perfect stop for anyone who wishes to visit a doctor without having to wait for hours. This clinic can be found at many CVS pharmacies across America and provides exams, physicals, vaccinations as well as health tests without the usual long waits. The cost of visiting this clinic will depend on why you are there along with what type of insurance provider you work with; however they offer reasonable rates.
Just how much does a visit at the CVS Minute Clinic cost?
The average cost of a walk-in session at the CVS Minute Clinic ranges anywhere from $60 to as much as $100. The price of sessions will not include lab work or prescriptions, but if you will need them, then this might be an extra cost to consider. A simple TB test costs about $35 while a sports physical is around $69 on average. These services will be offered by the clinic's examiners who are board certified physicians with years of experience providing care within their field.
You might also like our articles about the cost of a visit at an OB/Gyn doctor, an urologist consultation, or an eye exam at Visionwork.
The Minute Clinic is a convenient place for most of your health needs. They accept most insurance policies, so you can rest assured that they are going to help ease the burden on your wallet. To find out what services they offer in your area, check them out online on their official website.
If your insurance policy will be accepted, you will only be responsible for your co-pays and deductibles.
| Category | Average Price |
| --- | --- |
| Minor illnesses | $95 to $140 |
| Minor injuries | $90 to $140 |
| Wellness & physicals | $40 to $140 |
| Skin Conditions | $90 to $140 |
| Vaccinations & injections | $35 to $250 |
| Screenings & monitoring | $60 to $100 |
| Women's Services | $60 to $110 |
| Travel Health | $59 to $149 |
| In-clinic labs & tests (only available in conjunction with services mentioned above) | $25 to $40 |
Keep in mind: Their prices can change at any given time, so it's always a good idea to check their website before you go to one of the clinics. These are estimated costs without insurance.
Additional info on the CVS Minute Clinic
The CVS Minute Clinic is able to provide a multitude of services and opportunities for customers to take care of their health. These include the treatment of minor illnesses, injuries, screenings, skin condition checks, vaccinations and physicals with women's service options included as well.
The Minute Clinic is a small doctor's office within a CVS pharmacy. Patients are usually seen by either nurse practitioners or doctors who monitor the clinic. Patients can sign in using touch screen computers before waiting in small waiting rooms for less than 15 minutes on average for an appointment. Once inside, it will be like any other doctor's visit where vitals are taken and symptoms diagnosed. If there's a need for a prescription then it will be sent the the pharmacy on-spot.
Are there any extra costs to expect?
Lab work, such as a blood test, is typically considered an additional cost. If you need lab work done and it's not covered by your insurance plan then there will be an added expense of anywhere from $25 to $40 depending on the type of testing that needs to be done for accurate diagnosis and treatment. Prescription drugs can vary in cost depending on whether you have insurance coverage or not; they will range between $10 and $200 or more .
Tips to keep in mind
If you're feeling sick and have a busy schedule, the Minute Clinic is an excellent option for getting treated. They will only see people with minor illnesses that are easily solved by medication; if your illness requires more than just medication they won't be able to help most of the time. If you don't know what's wrong but think it may require immediate medical attention, call your doctor or head straight to their office instead – urgent health concerns should be taken care of by doctors in a hospital setting.
It's important to note that not every CVS is going to have a clinic, so make sure you check out their official website to find out where is the closest CVS with a Minute Clinic inside. If your issue requires more than just an aspirin and some bandages, skip these clinics and head straight into ER at your local hospital – they will likely send you there anyways.
Is there any way to save some money?
If you don't have medical insurance, the health clinic will take cash paying patients. Even if they are not covered under your policy, check with them first to ensure that there is a type of service available for you. If the nurse recommends filling up prescriptions, ask if generic medications are an option as it may cost less than brand name drugs and also save on time waiting in line at pharmacies.
https://www.thepricer.org/wp-content/uploads/2021/04/minute-clinic-visit-cost.jpg
380
610
Alec Pow
https://www.thepricer.org/wp-content/uploads/2023/04/thepricerlogobig.png
Alec Pow
2021-04-20 08:36:39
2021-09-13 08:45:22
CVS Minute Clinic Cost