David's Bridal Alteration Cost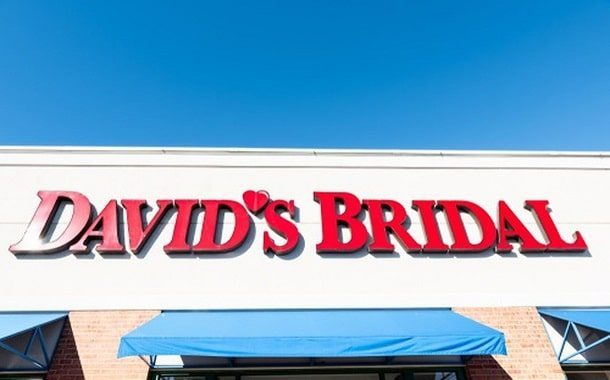 To make the ideal wedding dress, a modification will often be needed. And whether you pick the bridal shop you bought it from or a local seamstress, the job, unless otherwise specified, will cost more.
David's Bridal is no exception.
Even if you bought your wedding dress from them, they will still charge you for any modification, according to the many brides-to-be who discussed their costs online.
At all 300+ of its stores, according to the main site, they will have on-site experts who have the ability to modify your bridal gown that was either bought in-store or online.
David's Bridal Alteration expenses online
The expenses of an alteration at David's Bridal will depend upon the complexity of the modification, the fabric being utilized, the amount of work that will have to be done, the garment being changed, and how quickly you will need your dress to be modified. Although the site does not note the specific rates, we were able to come across numerous brides-to-be online who shared their expenses and we added them into the list below:
What was done and for what price
Hemmed and fancy bustle – $270
Hemming, taking in the sides, including beaded sash and very first 3 bustle points – $280
Bodice back, veil bustle, cups put in, corset taken in, and skirt hemmed – $345
A hem and somewhat take in sides – $90
A hem (chiffon and liner), take in the leading and bustle – $250
8 inches off waist – $180
Take in the bust and top upper body, take in waist and down to hips, and bustle – $165
Hemmed, bustled added (9 points) and sash sewn in – $250
Add a pre-made bodice back and corset ties – $175
Hemmed, bustled, and taken in a bit – $350
Only the bustle – $120
A hem, hip area modified, 10-point bustle, and cups – $360
6-point bustle and liner layer hemmed – $101
Bustle, moving up the shoulders and cups – $100
Bridesmaid gown for a hem, moving up the shoulders and closing a slit a pinch – $105
A hem, shoulder strap tightened up, and a bustle – $100
Shoulder straps moved up and a bustle added – $111
Alteration and the starting cost
Hem – $75 – this is for a single layer hem, if your dress has numerous skirt layers this will be closer to $150)
Make sleeves shorter – $35
Move up the shoulders – $20
Take in/let out from the sides – $35
Over bustles – $35 for the first 3 loops; $5 for each after that
Under bustle – $50 for the first 3 loops; $7 for each after that
Bra cups – $20
Add a bodice back – $200+
Rush order cost – $25
How can David's Bridal shop modify your dress?
You might also like our articles about the cost of a wedding dress, a corsage, or wedding shoes.
According to the business's main site, they will have the ability to change the length and fit, change the sleeves, switch the zipper closure on the bodice back and/or make a special looking bustle. As long as you buy the dress directly from their shop, the fittings are totally free, however, the modifications will come at a cost. Based upon these aspects, the majority of the costs we looked into remained in the $100 to $175 range, however, some more elegant dresses did cost as much as $350+.
What will be included in the alteration quote?
The whole modification, according to your measurements and requirements, together with a professional press and steam. As pointed out, the business has the ability to customize your dress to your preference. Whether it's adding a brand-new style to a strapless gown, putting full cap sleeves and/or changing your back zipper with a lacy corset, all stores will be able to offer you a full list of the modifications they provide for you.
The total cost will be due on the day of your fitting, and if you go for a rush shipment, which typically completes in less than 2 weeks, then this will be included in the final cost too.
Tips to keep in mind
The business suggests you make the visit the day you buy the dress as it can take up to 4 weeks for the modifications to be completed. Depending upon your geographical area, the expert that works there will be able to say more about your alternatives. The very first fitting normally takes anywhere from 60 to 90 minutes, depending upon the kind of dress that needs to get modified.
On the day of your fitting, you will wish to bring the specific underwear you intend to wear the day of your wedding event to guarantee the gown fits as intended.
You should always bring a friend or relative who is in your bridal celebration so she can find out how to bustle the train.
EverAfterGuide suggests starting the alteration project about 4 to 6 months before the wedding event, mainly due to discovering a great seamstress as many will be reserved for this amount of time.
https://www.thepricer.org/wp-content/uploads/2020/11/davids-bridal-alteration-cost.jpg
380
610
Alec Pow
https://www.thepricer.org/wp-content/uploads/2022/01/thePricer.png
Alec Pow
2020-11-03 08:30:46
2020-11-03 08:30:46
David's Bridal Alteration Cost