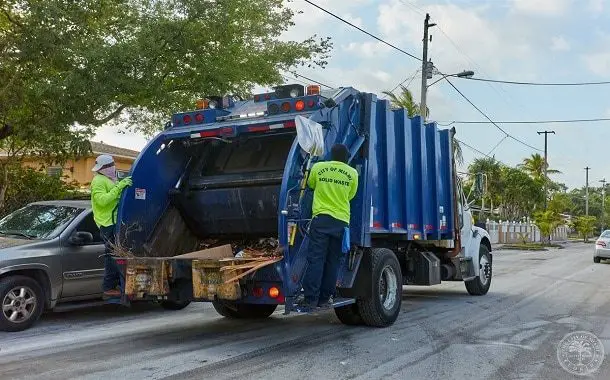 Garbage pick-up is among the numerous services that are needed by any property owner. Trash pickup services aid us to take care of our garbage by coming to our houses and picking up the trash, typically on a weekly basis. The expense is going to differ depending upon the geographical area of your house, the number of trash bins you have, and the company you opt for.
Just how much does garbage pickup cost?
Rates for garbage collection services depend upon the quantity of garbage that requires to be gathered. The payment for this service is generally collected on a quarterly basis while the garbage will be picked up on a weekly basis.
For a basic 20-gallon trash bin, the typical cost starts at $10 and can reach $45 monthly. Larger bins might cost a bit more.
Yard trimmings can be gathered too, and this is rather less expensive when compared to normal garbage collection. Many garbage services will charge a one time fee when the yard waste has to be picked up, and this is typically around $20 or so for a backyard waste pickup. Some might also include it in your charge and will have designated days each month when they pick it up. For instance, it could be the first Monday of each month. Usually, this is the case with the most trash collection businesses.
Tammy's Recipes did a study in the past and discovered that around 27% paid absolutely nothing, while 20% paid $10 to $18 monthly for yard trimmings.
Online forum members on Hellobee paid anywhere from $11 each month to $65 per quarter. Some who resided in a bigger city paid $1.50 to $3 per bag.
We were able to contact some random trash companies throughout the country and managed to come up with the quotes listed below for different cities.
CityGarbage Quote – regular monthly
Austin, TX Garbage Pickup – $14
Chicago, IL Garbage Pickup – $16
Denver, CO Garbage Pickup – $25
Las Vegas, NV Garbage Pickup – $14
Los Angeles, CA Garbage Pickup – $36
Milwaukee, WI Garbage Pickup – $15
Portland, OR Garbage Pickup – $25
San Antonio, TX Trash Pickup – $18
Toledo, OH Trash Pickup – $11.50
What is going to be included in the price?
Also check out articles about the cost to rent a Home Depot truck, movers cost, and cost to move a shed.
Some garbage collection companies will charge per quarter, while others might charge monthly. Some cities might have their own trash services and will connect the garbage fees into your regular monthly city costs.
Some businesses, when you sign with them, might offer you the trash bin and/or the recycling bin.
Some services might allow bigger pickups and they will tow away anything that does not fit into the container.
Garbage collection businesses frequently provide the following trash bin sizes: 20, 32, 64, and 96 gallons.
Aside from domestic garbage pickup, companies might also provide recycling services, yard waste pickup, bulk waste pickup, and even dangerous material pickups. Waste Management even provides food and natural waste pickup.
What are the additional expenses?
Big items that might not fit in the bin will need to be picked up on an appointment basis. The cost of getting rid of bigger items will depend upon the size of said items and how many they are. For instance, a couch might cost $75 to have picked up from the curb. Some companies might not do big collections, and this is when you will need to contact a specialized business.
Recycling is going to cost extra given that numerous garbage pickup companies do not provide this service or charge it as an add-on.
Some companies will include the first garbage bin for free, while others might ask that you acquire your own. While some companies will include the first bin, most will charge for an additional one. These charges can start at $5.
A one-time setup charge might apply to brand-new accounts. This ought to be less than $50.
How can I save money?
Ensure that you sign up for a plan that is enough for your requirements. Do not spend for 2 cans weekly if you just have to fill one.
Talk to your homeowner's association if you belong to one. Some will pay for your garbage as part of your periodical costs.
Many cities have their own services that are linked to your taxes. Talk to your city representatives to see if they are included.
Before registering for a major garbage hauler such as Waste Management or Advanced Disposal, see if there are any discount codes and/or discount coupons offered. Because the majority of these companies need you to register for a quote through the Internet, you might be able to input a code to save a big amount of money on your very first bills.
https://www.thepricer.org/wp-content/uploads/2020/08/garbage-pickup-cost.jpg
380
610
Alec Pow
https://www.thepricer.org/wp-content/uploads/2023/04/thepricerlogobig.png
Alec Pow
2020-08-18 12:23:50
2023-09-14 07:23:49
Garbage Pickup Cost