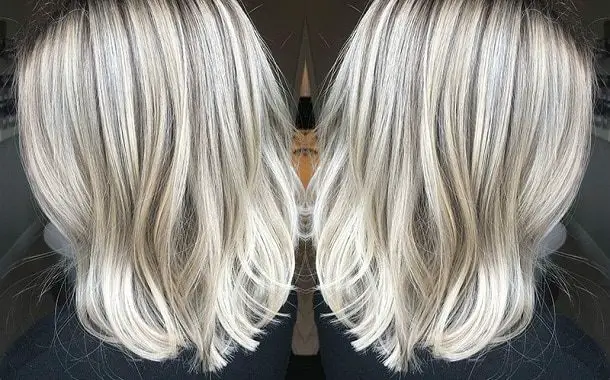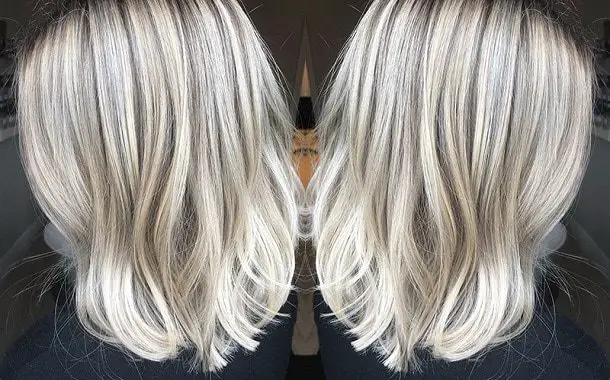 There will come a time when you'll look at yourself in the mirror and think that your hair is pretty much colorless. However, you'll also consider it a waste to fully change your hair color. If that is the case, well, you can always go for highlighting.
Highlighting will involve using tones of color to a number of strands of your hair. As the word "highlight" suggests, your stylist will use a shade (or multiple shades) that is brighter than your normal hair color.
If you think that you're ready to add some warmth to your general appearance, then here's what to expect in terms of the costs to highlight hair.
General Price for Highlights At A Hair Salon
The typical highlights price at a beauty parlor, according to some online sources, varies from $50 to $130. Other websites, on the other hand, give an estimate of around $75 to $320. If you were to combine the prices to be able to budget properly, b ready to pay anywhere from $50 to $320 for a highlight.
What about a more precise cost? Like other hair salon services, the expense to highlight your hair significantly differs depending upon a number of elements. Among these factors are:
Your geographical location
Places that have intense competition in terms of beauty parlors tend to charge a lower rate. Bigger cities, on the other hand, may house popular hair salons that charge relatively greater costs due to their brand name and professionalism.
The hair salon of your choice
Many beauty salons will charge you the general average fee to highlight your hair. Nevertheless, the beauty salon's brand name and its stylists' capabilities might impact the final cost.
The type of highlight
There are 2 standard styles of highlights. These are the partial style and full style. Certainly, the former will cost considerably less than the latter.
There are other styles available, like the "ombre" which provides your hair color with a gradient effect.
Hair color
According to Thumbtack, you'd likely pay more if you have blonde hair. The site says that coloring natural blondes will cost $20 or so more than using highlights on darker, brown hair.
Hair length
You'd also more than likely pay more for the highlighting if you have longer hair, as your stylist will need to use extra color to do the job.
Get Samples Highlights of Costs At Beauty Salons
Among the factors that will have a big impact on the highlighting price is the hair salon you opt for. That being said, if we offer you a sample of costs from different salons, it will give you a general idea on just how much you'd have to spend on the highlights you want. Below are some beauty salons from different areas and the prices they charge (the rates are readily available on their official sites):
Cost  Cutters (Wisconsin)
Cap highlight: Starts at $54.95
Full foil: Starts at $64.95
Hair Cuttery (has 860 areas in 16 states)
Partial highlights (max. 12): $50
Full highlights: $75
Milas Haircuts and Salon (Arizona)
Ombre highlights: Starts at $99
Hair cap highlights: $55
Partial highlights: $55
Full highlights: $69
Beauty Salon Visage (Tennessee)
Partial highlights: $65 to $100
Full highlights: $85 to $120
Partial Balayage: $80 to $100
Full Balayage: $100 to $130
Partial highlights over base: $85 to $120
Full highlights over base: $120 to $155
As you may have already seen, the highlighting style will also have a big impact on the final price. A few of the above beauty parlors also have extra costs for longer hair or other colors.
You may also come across beauty parlors that charge per hour. The majority of centers that do, according to an online source, have a $25/hour rate.
Naturally, the easiest way to match your budget plan with the prices offered by the salon is to check out the rates online and call the salon of your choice to discuss prices before you make an appointment.
Extra Expenses to Be Prepared For
Having exactly $130 for the highlights is good and all, but only if you make sure that you're not going to want any of the extra services. That being said, you'll most likely wind up asking your stylist for other changes on your hair besides the highlights.
For example, you will need to pay additionally if you ask for extra colors. At Hair Cuttery, that will mean an extra $20 added to the final price.
Your hair length might also impact the general cost. For instance, Milas Haircuts and Salon will charge for their partial highlights around $55. Nevertheless, they noted that they charge a bigger cost for longer hair. Generally, the price will be $65 for medium-length hair and $75 for longer than usual hair. Similar to Hair Cuttery, they also charge $20 each additional color.
Some hair salons might also charge an additional fee for the hairstyle, wash, hair shampoo, and retouch. To prevent costs that are more than what you can afford, note down the important things you will need so you can get your desired looks and nothing more. And do your best to stay with the set plan.
Cash Saving Tricks
Beauty salons will fully understand that altering your looks should not have to be all that expensive. That's why these facilities provide package deals so that you can enjoy more services at a lower cost.
To get a general idea of just how much you'll be able to save, here's a sample of services offered in packages offered by Hair Cuttery:
City Lights (complete highlights, hair shampoo, chemistry treatment, cut, blow-dry): $100.
Double Measurement (single application color, complete highlights, hair shampoo, chemistry treatment, cut, blow-dry): $150.
You can also browse online for discount coupons. For example, Groupon posts a bunch of vouchers that you can utilize to get promotions from a wide variety of beauty parlors. If you're looking on that website, make sure to enter your geographical location for easier browsing.
Factors to consider
Highlights are gorgeous, however, not all women will look great with them. That being said, you could first speak with a professional. Your stylist will know if highlighting will suit you, based upon your natural hair color and your desired looks. Some customers wind up getting an all-over color or lowlights as those styles will fit them more.
Keep in mind, you get what you pay for, so make sure price isn't the only aspect you think about when picking the hair salon or hairstylist.
https://www.thepricer.org/wp-content/uploads/2020/09/full-head-highlights-cost.jpg
380
610
Alec Pow
https://www.thepricer.org/wp-content/uploads/2023/04/thepricerlogobig.png
Alec Pow
2020-09-24 08:57:41
2020-09-24 08:57:41
Hair Highlights Cost