How Much do Goddess Braids Cost?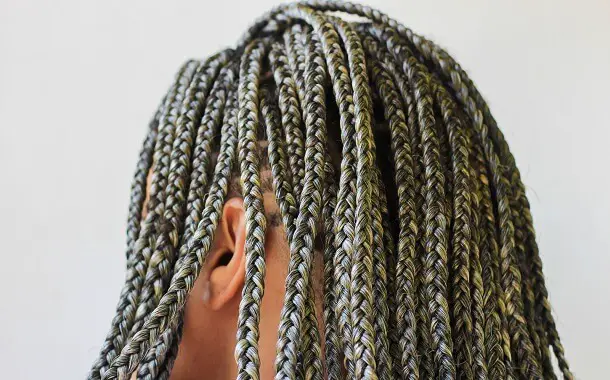 There are so many braiding types nowadays that it's really hard to pick one. There are Dutch braids, faux locs, box braids, and so on. But it is enough to only try goddess braids once to understand that this is a look that you will simply love. This particular boho chic style of braid can be found all around you.
This article should give you a better understanding of the cost of goddess braids, as well as whether or not this n\braid style is for you.
How Much Do Goddess Braids Cost to Install?
The average goddess braids cost around $175 to $350 to have installed, but the exact price you will pay for your goddess braids will depend on your location, the salon or hairstylist you go to, as well as the length you want to get.
The Pros of Goddess Braids
Goddess braids are considered low-maintenance. They are made to add an instant boho look to the regular box braids you might have had in the past. Experts say that they work best when mixed with box braids, and their long flowing, loose curls will add impressive glamor to basically any look.
So goddess braids might be the best answer for people who want to add something interesting to their protective style. They are not only super cute but also versatile, having a lifespan between four and eight weeks.
How Long Does It Take to Install Goddess Braids?
Although the results are surely worth it, if you've ever had a type of box braids before, then you already know that it takes quite a while for the stylist to have them installed. They will take somewhere between four and eight hours to finish, depending on the length and size of the goddess braids. This means that you have to get ready for the job, by preparing a good book or a decently long playlist.
You might also like our articles on the cost of cornrows, tree braids, or knotless braids.
Best Way to Prepare Your Natural Hair for Knotless Goddess Braids
Keeping your hair clean before getting any protective style is one of the most important rules. It is very important to shampoo your hair strands properly before you install goddess braids, as this can help prevent an itchy scalp.
A deep conditioning treatment following the shampooing can also help. Doing this will ensure that you have a healthy scalp that is ready for the installation process. You should also blow-dry your hair straight after the conditioning treatment so that the goddess braid installation is easier for the braider.
Check out Things People Dont Tell You Before Getting Braids
The Best Way to Care For Goddess Braids
Your braids will need quite the TLC if you want them to last for at least four weeks after having them installed. According to experts, you can use products like Shine N' Foam at least once per week to keep the braids refreshed. You will also want to take proper care of your scalp. A gentle cleanser should help keep your scalp healthy and clean.
Although it might seem hard to wash your goddess knotless braids, this isn't necessarily true, although it will take more time. You will have to start by applying the shampoo to your hair and then gently scrub the scalp using your fingertips.
After the shampoo has gone through the braids naturally, you will have to use cold water to rinse the hair. The braids will have to be wrapped in a scarf after washing to ensure that the natural hair will lay as flat as possible.
When Is It Time to Remove Goddess Box Braids?
You can remove your goddess braids when they seem a little too worn in. Most people prefer to take the curly goddess braids out when the hair starts to look ratty or when the scalp becomes too uncomfortable and itchy.
The goddess braids can be removed by cutting the plait about an inch below the end of your natural hair. With a blunt cut, you will make the braids unravel very fast and you'll most likely end up having less hair to unbraid. This is useful especially if you have installed very long braids.
Frequently Asked Question
How can you maintain goddess box braids?
You can use a silk or saying bonnet or scarf while you sleep if you want to keep braids looking fresh for as long as possible. You can also use a bit of edge control to slick your hair down if it starts to act frizzy at its edges.
https://www.thepricer.org/wp-content/uploads/2023/09/goddess-braids-cost.jpg
380
610
Alec Pow
https://www.thepricer.org/wp-content/uploads/2023/04/thepricerlogobig.png
Alec Pow
2023-09-13 08:40:30
2023-09-06 07:47:16
How Much do Goddess Braids Cost?