How Much Does a PRO Sports Club Membership Cost?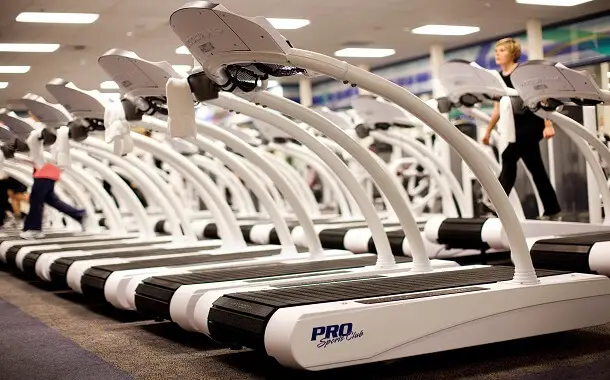 Founded in 1973, the PRO Sports Club has the mission to offer well-being and healthcare services to its members. With a surface of 272,000 square feet, this is more than a health club. Here you can find various sports courts, spas, pools, restaurants and many more.
Currently, there are three PRO Club locations in Washington, including Seattle, Bellevue, and Willows Road.
How Much Does a PRO Sports Club Membership Cost?
If you want to join the PRO Sports Club, you should be prepared to pay around $220 per month for membership. In case you want to commit for a longer period, your costs will go down. For instance, the price for a one-year membership would be around $180 per month, while for a three months commitment, you will have to pay around $210 per month and for a six-month commitment you will have to pay $200 per month.
In the table below you will find the average costs for the membership options offered by the PRO Club.
| Subscription Type | Price |
| --- | --- |
| Drop-in Visit | $25 |
| 5 Visit Pack (1 Month Expiration) | $100 |
| 10 Visit Pack (2 Month Expiration) | $190 |
| 3 Year Commitment (+2 Years) | $540/month |
| 2 Year Commitment (+1 Year) | $380/month |
| 1 Year Commitment | $170/month |
| 6 Month Commitment | $190/month |
| 3 Month Commitment | $200/month |
| Monthly | $210/month |
Sports Club short presentation
PRO Sports Club offers four swimming pools, that are temperature controlled for the best comfort. You can choose between a 25-yard in length pool for deep-water conditions, one pool for lap swimming, one pool for lessons, and one pool for family swimming.
During certain times of the week, recreational sports options are available, such as wallyball, badminton, pickleball, and table tennis.
There are two basketball courts. One is the hardwood from the 1989 NCAA Final Four Tournament, and the other one is the former NBA Seattle SuperSonics court.
You might also like our articles about the cost of membership at athletic clubs in Wisconsin, New York, or Detroit.
Also, seven professional-grade racquetball courts and complimentary racquets for renting are ready for playing.
Some other extra amenities, aside from the fitness center, include anti-aging products, an auto salon, counseling, dining options, naturopathic medicine, a floral studio, nutritional education, a pro shop, dermatology, shuttle services, acupuncture, a medical spa, acupuncture, a salon, and spa.
A state-of-art soccer field is located across the street from the main fitness club in Bellevue, which offers a large variety of lesson and league options. Also, there are nine international regulation-sized squash courts, with available private lessons and organized leagues.
The club offers a tennis facility with six indoor hard courts designed for all-season play.
They offer youth options as well. These include youth sports leagues/lessons, after-school care, youth fitness classes, camps, the Kids Zone, childcare, family events, and early learning.
What are the additional expenses?
There are more than 130 weekly group fitness classes that members can benefit from for free, but some will come at an extra cost. For example, you will have to pay $5 to more than $8 per class for classes such as Boot Camp Blitz, PRObarre, Pilates, or Mountain Conditioning.
The number of sessions you commit to at first will greatly affect the personal training sessions cost. The first "Get Started" visit is free, but each extra session, while optional, comes at an additional price. For instance, a member of the online directory Yelp.com said that he paid around $230 for three lessons.
At the soccer facility across the street from the main Bellevue club you will find private soccer lessons and pro soccer leagues. The price of leagues would start at $65 per player, while private soccer lessons would start at $40 for half an hour.
This club offers swimming lessons for all levels and ages for an extra cost. Similar to personal training sessions, the price will be greatly affected by the number of sessions you buy at once and the type of lessons.
Also, pro hoops leagues and private basketball lessons are available. You should plan on spending around $160 per one-hour team session for the basketball lessons and approximately $70 per hour for private lessons.
Guest fees can apply for both on the courts and at the gym.
The renting costs for lockers start at $65 per year.
Expect to pay another $10 per hour for childcare.
Tips for saving money
Before going to the gym, look for discounts and promotions on the official website and on websites such as Groupon.com. There are always promotions for first-time club members.
As you could see in the table above, the longer you commit, the more you are able to save. But you should commit only if you are going to use the club for that particular period or more.
https://www.thepricer.org/wp-content/uploads/2023/07/pro-sports-club-membership-cost.jpg
380
610
Alec Pow
https://www.thepricer.org/wp-content/uploads/2023/04/thepricerlogobig.png
Alec Pow
2023-07-27 06:17:31
2023-07-25 07:00:55
How Much Does a PRO Sports Club Membership Cost?