How Much Does a Side of Beef Cost?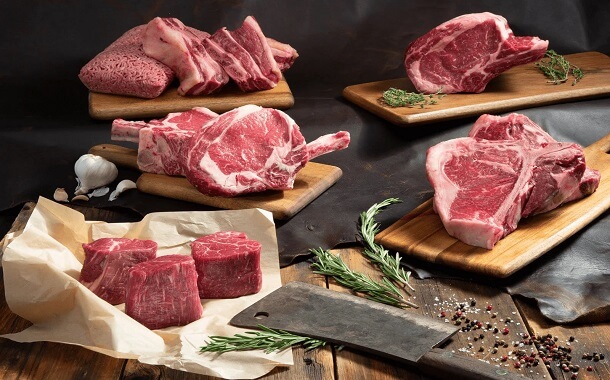 If you are a beef lover and want to save some money on this meat for your next recipe, you can purchase a side of beef. This is a one-half piece of a cow and can be bought from most farms and butchers.
How Much Does a Side of Beef Cost?
In general, the cost of a side beef depends on factors such as the quality of the meat, the butcher you buy it from, and how much meat you buy. The average cost of a complete side of beef is anywhere between $5 and $6 per "hanging weight" pound, including the processing. The "hanging weight" is the weight that remains after the cow has been skinned and "hung". This estimate may include everything at some butchers, while others may charge an extra fee of anywhere between $0.75 and $1.75 per pound for processing.
Also, some butchers may charge by the processed weight or live weight, besides charging by the hanging weight. Grass fed beef is also known to be slightly more expensive.
According to most information we were able to find when everything is processed and ready to be stored in the freezer, the cost would be $7 to $12 per pound. Most orders will have 125 to more than 200 pounds of edible meat.
When buying meat in bulk, the acceptable price of a half beef is around $8 per pound, according to most Reddit.com members.
For example, Wilson Beef Farms offers its prices on its official website. They sell a side of beef by the hanging weight, that has around 150 pounds. This is the weight before the cow is cut and trimmed. This farm charges around $6.5 per pound, which totals approximately $950. The average customer would take home around one hundred pounds worth of meat.
Another farm, Monnett Farms charges around $7 per pound for a side of beef. It can weigh anywhere between 250 and 300 pounds, so you will have to pay $1,750 to $2,100.
According to an article on the online blog frugalupstate.com, the cost of a side beef is around $5 per pound for the hanging weight, plus another $1 per pound for processing. There is also the possibility to buy a quarter beef, which is usually priced at half this amount.
Side of beef – short presentation
Depending on the size of the cow, the amount of meat that you can obtain from a side of beef will vary. In general, the weight of a side of beef will be one hundred to more than three hundred fifty pounds. The prices charged by a butcher may be by the meat it produces or by the hanging weight, as presented above. Also, it can be hard to estimate the weight.
At most butchers, you will have to wait for two to more than three weeks for your side of beef order. If they are in demand, you may have to wait even longer. In some situations, the butcher will ask if you want any certain cuts. If so, depending on the farm policy, the cow will be butchered on-site or sent to a third party. After that the beef has to be dry-aged for up to ten days before being cut. This will help to tenderize the meat.
After this period of time, the beef will be cut, packaged, and frozen until you come to pick it up. Usually, this is anywhere between two and three weeks and you place your order and pay a deposit.
Once processed, the common USDA beef cuts would include ground beef, a chuck roast, cube steak, chuck steaks, sirloin tip roasts, arm roasts, rolled rump roasts, stew beef, top roasts, short ribs, steaks, neck bones for soup, rib roasts, round steak, and rib steaks.
The beef can last 18 to 24 months if it is properly vacuum sealed.
If you want to purchase a side of beef, you should talk with a butcher or a local farmer or just search online for any farms that list the prices on their website.
What are the additional expenses?
Your cuts will be wrapped by the butcher with a vacuum seal or butcher paper. If you choose to seal your meats, most probably you will have to pay extra.
If you buy a side of beef online and it has to be delivered to your door, you will have to pay another $25 to $110, depending on the distance and the quantity. This fee can be waived if you choose to pick it up from the store.
Important things to consider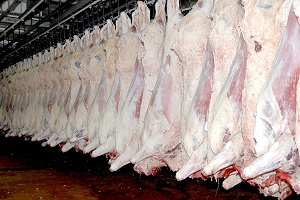 Purchase your beef cuts the way you plan to use them. For instance, if you need three pounds of ground beef for your recipe, you should ask the butcher for three-pound packages. Most of them will be able to do it for you.
Tell exactly what cuts you want because some butchers may throw away specific cuts that you would like to use.
According to a Redditor, many butchers will offer the bones, tongue, heart, and liver for free. Make sure you ask about this before they throw these away because most will be more than happy to offer them to you.
Make sure you have a lot of freezer space to store the beef. You will need a freezer of four to five feet deep for an average side of beef. Every fifteen pounds need around one cubic foot of freezer. Beef cuts are known to last in the freezer for a year or so.
Tips for saving money
A good way to save money is to purchase a side of beef together with your family members or friends and share it. Also, if you choose to buy only choice cuts and not a variety, you can get a better price from your local grocery store.
Take into consideration buying the meat by the pound, instead of buying the entire side of beef. Depending on various factors, most cutting options cost anywhere between $5 and $10 per pound.
https://www.thepricer.org/wp-content/uploads/2023/04/side-beef-cost.jpg
380
610
Alec Pow
https://www.thepricer.org/wp-content/uploads/2023/04/thepricerlogobig.png
Alec Pow
2023-04-26 06:04:53
2023-04-24 06:50:50
How Much Does a Side of Beef Cost?