How Much Does Burn Fat Orlando Cost?
The Burn Fat Orlando program offers the tools and guidance you need to meet all of your weight loss goals while also achieving better health. It has multiple centers around the Florida area.
The creator of the program claims to offer an inviting atmosphere with a friendly staff and a detailed program. His name is Dr. Patrick St. Germain and he invites you to join as soon as possible so that you can take charge of your life.
How Much Does Burn Fat Orlando Cost?
The Burn Fat Orlando Program costs somewhere between $2,200 and $2,500, according to several reviews on BBB. The program is around 12 weeks long and this fee will cover it in its entirety. which is about 12 weeks long.
Based on public information, this price range should cover the doctor's advice and the diet plan, but it might not include the food you will need to eat. You will have to build your own meals based on the recommendations you receive from the center. There are some past members who state that you can sign up for a monthly payment of about $125 for two years or $197 for 12 months, depending on your goals and budget.
Also, even before you begin this weight loss program, you will have to receive an analysis, which comes at a fee of around $50. This fee will differ and can be even waived completely depending on the promotion you take advantage of.
Their Yelp review page has several worryingly bad reviews, one even stating that they paid $2,000 for lies. According to this specific member, the program doesn't offer any real information until you pay the full price of the program.
How the program works
The official website of the program states that they offer a customized approach that can be used for all people from teenagers to seniors. They can create a personalized and customized weight loss profile by working one-on-one with their clients and conducting a full Body Composition Analysis. This ensures that this weight loss journey is well suited for your weight loss goals depending on your body type.
Your metabolism is unique to you, as people's bodies are very different from one another. This means that they store fat in different ways and for some people, it will be very hard to burn off this fat. Their end goal is to find the root cause for your body not burning the fat it should, measuring more than 2,800 specialized biomarkers in their process. They will be able to tell you the steps you will need to follow to get to the weight you want.
You might also like our articles on the cost of the Energized Health Program, Sota Weight Loss, or EMP 180 Weight Loss.
The center will use the information it gets from the thorough analysis and list all of the proper nutrition supplements and ingredients you will be allowed to eat, creating a list of doctor-approved foods and recipes that will help you lose weight.
This program is different from others in that it won't use injections, pharmaceutical drugs, shakes, or prepackaged foods to help you reach your goals. Depending on your particular meal plan, a past customer said you will only get about 800 calories in food and several supplements per day.
People who have already tried the program say that you can easily control your appetite while still increasing your energy and experiencing rapid weight loss if you follow the program completely. You will not only reach your weight loss goals very quickly, but you will also keep the results for a long time.
According to the center, most people are able to lose up to five pounds in the first week alone. The growth after the first week will then slow down, to about two pounds per week. Of course, as each individual is unique, these results will vary quite a lot.
Burn Fat Orlando BBB rating and other reviews
The company has a 4.7 rating on Google based on around 140 reviews. The weird part was that many of the reviews didn't seem real and from past customers, as they came from people with no profile pictures and with one review in total.
For some reason, although it had a B+ rating with 4.2 stars on BBB based on over 25 reviews at some point in the past, currently, it isn't an accredited business based on this directory. When it was accredited, although it received several complaints, it didn't seem to make any effort to respond.
On Yelp, currently, they only have reviews on two of the locations, even though there are more real locations of the business. Out of those two locations, the Apopka location only had a 2.2 out of 5 stars rating, while the Orlando Location only had a 2.7 out of 5 rating, but interestingly enough, the only 1-star review on the Orlando location came from a self-declared scientist who said that they lied about the tests they said they'd have done.
As for its Facebook page, it had 61+ reviews with a 4.1 average rating.
During our research, we noticed that all of their ratings went down when compared to what other websites reported in the past.

The cons
We believe that the reviews on the website might be biased, to say the least. Some past members stated that you can't leave a review on the website unless it is positive.
Past customers believe that a daily intake of just 500 to 800 calories is not enough for a safe and healthy weight loss.
Although the official website claims you will meet a physician, a lot of customers said they were never able to see one during the whole process. Some went as far as to say that their offices only had people with no healthcare education or experience.
Keep in mind that all of the cons listed above were sourced from public review websites and do not represent the official ThePricer view. When it comes to weight loss, results might vary.
The pros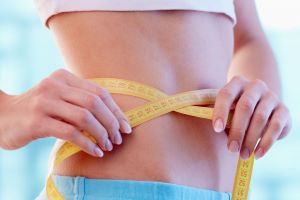 As long as you are able to follow it completely, the program is pretty impressive, according to past customers. There are a lot of people who say they lost between 30 and 40 pounds in just under 40 days and even though the costs are nothing to ignore, they still recommend it as a great way of reaching your goals.
The program comes with very easy-to-understand steps that you should be able to follow without problems and the results should pop up almost immediately.
Most people consider the staff professional, accommodating, and very friendly.
Another important benefit is that you won't get prepackaged meals or diet pills with this program.
Some people experience results that are even better than expected, with a bunch even saying they were able to drop their medications.
Visible increase in energy throughout the day.
Guarantees when serving patients

According to the company, this program comes with a 20-pound weight loss guarantee. This means that they will extend the plan for you for another 20 days if you fail to lose 20 pounds of weight by the end of the plan. So you will be able to restart the plan for no additional costs. Keep in mind that this isn't a money-back guarantee, as you won't get your money back if you don't reach your goals.
https://www.thepricer.org/wp-content/uploads/2023/09/Burn-Fat-Orlando-cost.jpg
380
610
Alec Pow
https://www.thepricer.org/wp-content/uploads/2023/04/thepricerlogobig.png
Alec Pow
2023-09-25 06:40:59
2023-09-16 08:44:49
How Much Does Burn Fat Orlando Cost?