How Much Does It Cost To Print At UPS?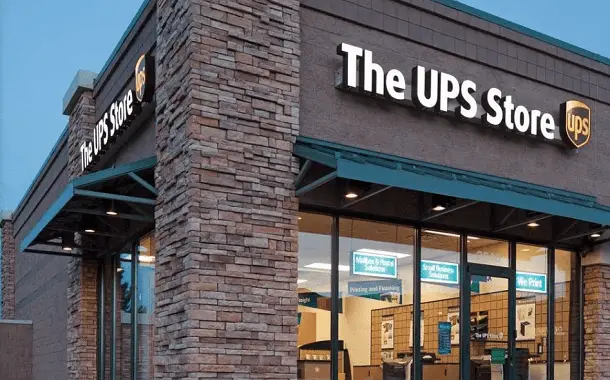 UPS is one of the biggest package delivery companies in the world. According to its official website, it is a leading provider of supply chain management solutions. They also operate one of the largest fleets of vehicles using alternative fuel as well as one of the largest airlines in the world.
Their own stats talk about delivering packages to anywhere from 1.6 million to 11.1 million customers all around the world each business day! They managed to deliver over 6.2 billion packages during 2022, with an average of 24.3 million packages per day. Their total revenue was $100.3 billion in 2022 alone.
But aside from this, UPS also offers a bunch of other services in its stores all around the US. One of the services a lot of people use is printing. So how much does it cost to print at UPS?
How Much Does it Cost To Print At UPS?
The cost to print at UPS is between $0.09 and $0.29 per page for black and white prints, and between $0.59 and $1.09 per page for color copies. These costs will depend on factors like the size of the paper, the number of copies, and the type of print job.
This makes printing at UPS pretty affordable in general. Most printing projects will only cost you around a dollar or less per page. If that seems too much, you can go for bulk orders or use discount coupons to reduce the prices even more.
UPS Color Copies and Printing Services
You can also find additional printing services at UPS, like laminating or binding. These types of services are charged extra and their prices will usually vary depending on the quantity and the type of job.
The most cost-effective option you have for most projects will be the black and white copies. You will likely spend between $0.09 and $0.29 per page for black and white prints, as stated above.
You can also use UPS for label printing services. The cost of this service will depend on factors like the quantity of labels you need to have printed and the size of those labels.
UPS also offers binding and laminating services. The cost of these services will vary depending on the type of job and the quantity.
The Cheapest Place to Print for a Small Business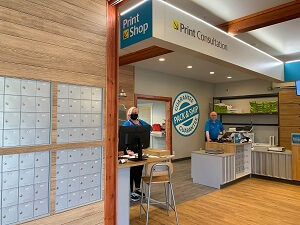 Outside of individual discounts and promotions, you will usually find the cheapest place to print in the online world. You can pick one of the several online printing services that offer really low rates and couple them with available discounts or order in bulk to reduce those fees even more.
You might have to consider the cost of shipping but, if you vet the online services properly, you might stumble upon one or more that offer free shipping. To make sure you get the best deal possible, it is always helpful to compare the services and prices you get between different online printing services.
Bulk Printing
Bulk printing will be your best option when you want to print a large number of copies or individual documents in a cost-effective way. Almost all online printing services offer a discount for bulk orders, which is why you should look around for the best deal. There are also local copy centers and print shops that offer discounted prices for bulk orders.
You might also like our articles about the cost of UPS fax services, UPS PO boxes, or printing at Staples.
How do you print something at UPS?
If you need to print something at a UPS store directly from your phone, these are the steps you will have to follow:
The first step is to confirm that you have the document file saved on your phone and you can access it and send it over a cloud storage service or by email.
You then have to look around for a UPS store that is close to you and offers printing services. Both the UPS mobile app and the UPS website offer a locator you can use to search for stores based on your location.
As soon as you enter the store, you will be able to use the self-service printing station to get your document printed. If you don't know your way around the self-service printing stations, you can ask the store staff for easy-to-follow instructions.
Most printing stations will have a way for you to connect the phone to the printer either through a simple USB cable or through a wireless printing option like the printer's app, Google Cloud Print, or AirPrint. If you're still having trouble connecting the phone to the printer, the store staff is there to help.
You then select the document you will have printed and adjust the printing settings as you see fit. Go over the orientation settings, the paper size, and the number of copies you want to make.
Go over the payment options that the store offers and pay for the print job with the payment method that works for you. Paying for the printing job will require you to either use a credit card or create an account.
The printer will start printing your document after the system has confirmed the payment. Don't remove your phone before the document has finished printing to make sure everything is OK.
If you have any trouble with the printing process, don't hesitate to ask the store staff for assistance. They are there to help you and ensure that you have a successful printing experience.
Printing at Home
If you only need to print several documents, then doing this at home can be the cheapest option. However, you have to keep in mind that you won't be able to do this without a printer, and a printer comes with additional expenses for ink, toner, and paper. If you know you'll constantly need to print documents or you need to print a larger number of pages in one go, then you're probably better off just using online printing services or your local print shop.
Final words
It is pretty cheap to print something at UPS. You will usually spend somewhere below one dollar per page regardless of whether you sprint in black and white or color. You can also use some of the other services provided by UPS, like laminating and binding, but these will cost additionally.
Bulk printing will be the most cost-effective option if you have a larger order. Most online printing services offer some kind of discount for bulk orders. Printing at home remains the best option for a smaller order, as long as you already have a working printer.
https://www.thepricer.org/wp-content/uploads/2023/08/cost-to-print-at-UPS.png
380
610
Alec Pow
https://www.thepricer.org/wp-content/uploads/2023/04/thepricerlogobig.png
Alec Pow
2023-09-03 06:07:50
2023-08-28 07:06:42
How Much Does It Cost To Print At UPS?