How Much Does Laundry Service Cost?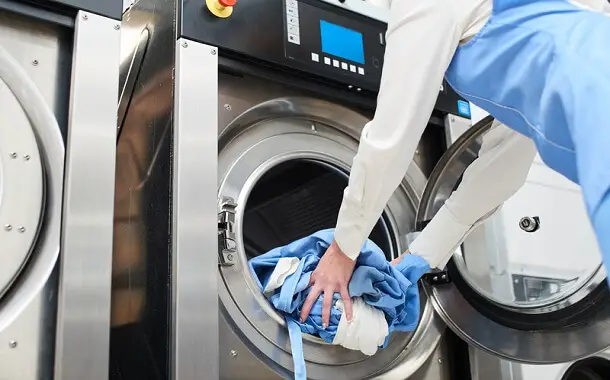 The crowded rhythm of everyday life, the late hours spent at the office, but also those lost in traffic sometimes bring us into a situation where we no longer have time. We no longer have time to relax reading a good book, nor to cook or wash the pile of laundry that has been collected in the bathroom. Some have seen this as an opportunity so many catering services and laundry services have appeared on the market overnight.
Invoking the reason for limited time, many people choose to use the services of a professional laundry company that in addition to cleaning, also offers pickup and delivery services.
How much does laundry service cost?
On average, laundry services in the U.S., cost between $1.50 to $3 per pound, with a minimum charge ranging from $15 to $30. Dry cleaning prices can vary significantly based on the clothing, with shirts often costing $2 to $3 each, and dresses or suits costing $10 to $20 or more.
The price of the service is a common concern. This varies greatly across the country, so before choosing a particular company, it is good to call some laundry services in your area to get an idea of the starting costs. Don't compare just the price, because a very cheap service offers limited options. The most expensive services, on the other hand, might not offer a lot of additions when compared to their competitors.
Choose a company with a good reputation for your region and take into account all criteria such as experience in the industry, duration, efficiency, price, detergents, and employee professionalism and delivery services.
Wash and Fold Laundry Service Costs
In bustling cities like New York or San Francisco, the cost of wash and fold laundry services can range from $2.00 to $4.00 per pound due to higher operational and living costs. In suburban regions, you might find slightly lower rates, perhaps $1.50 to $2.50 per pound of laundry.
Wash-and-fold services, as mentioned, are typically charged by weight. For a standard load, around 12-15 pounds, you might pay $18 to $60, depending on the location and service quality.
Dry cleaning a men's two-piece suit can cost anywhere from $12 to $40 and a woman's blouse might be $5 to $15.
Bedding, curtains, or other large items can have specific costs. For instance, cleaning a blanket might be $20 to $40, while curtains could be $5 to $20 per panel, depending on size and material.
What are the extra costs?
Standard 48-hour service might be included in the base price, but 24-hour or same-day service could add another $5 to $20.
Stain Removal: Specialized stain treatments can add $1 to $5 per garment.
Garment Repairs: Fixing a button might be $3, while more extensive repairs can be $10 or more.
Hypoallergenic Detergents: Using specialty detergents might add $2 to $5 to the total bill, but there are cases when the cost rises by the pound. LaundryLocker.com charges $0.09 per pound for using Tide and $0.16 for using Woolite Dark.
You might also like our articles on the cost to start a laundromat, the price of laundry detergent, or the cost of a washing machine.
Many services offer free delivery within a radius of 10 to 25 miles and for orders above a certain amount, e.g., $30. Orders below that threshold might incur a $5 to $10 delivery charge. Depending on how far away you live, the delivery fee can go up to $40 and more.
Opting for a well-known bleach brand might result in an extra expense of $0.08 to $0.12 for every pound.
In situations where fabric softener is not part of the package, there could be an added cost of $0.08 to $0.12 per pound.
Clothes are usually washed using a colder setting and choosing a warmer washing setting, the cost per pound can increase by $0.10 to $0.20.
Other finishing processes include cleaning lint with special appliances or sewing missing buttons on the item. All these will also generate extra costs.
Important things to consider

Not all stains can be cleaned. The success of the process depends on the correct identification of the stain, the age, but also the material, and the color. If you tried to clean the stain at home before bringing the item to the laundry service company, the chances decrease because the stains can be fixed in the material.
If you washed an item of clothing at home and one of the colors came out on the other creating stains or changing the shade, nothing can be done. The transferred color has already been fixed in the material and can no longer be remedied.
You should also consider the fact that, despite all the efforts of employees, sometimes there is a possibility that laundry workers cannot remove all stains from your clothes. However, you have the right to expect your laundry to be returned at least as clean as it normally should be. Although the problems are rare, make sure you understand what the appeal entails if the laundry is lost, damaged, or simply not properly cared for.
To avoid unpleasant situations, it is good to ask for an estimated time before leaving the clothes there because each fabric is harder or easier to clean.
How can I save on the cost of laundry services?
Monthly subscriptions might offer savings of 10-20% compared to one-time services. For instance, a $50 one-time service might be available for $40 to $45 on a subscription basis.
Affordable prices delight, and small discounts or compensations attract customers. For example, some laundries offer washing a pair of pants for free when you wash two other clothing pieces at them.
There may also be available different types of discounts for seniors or students.
https://www.thepricer.org/wp-content/uploads/2023/08/Laundry-Service-cost.jpg
380
610
Alec Pow
https://www.thepricer.org/wp-content/uploads/2023/04/thepricerlogobig.png
Alec Pow
2023-08-28 08:25:50
2023-08-22 07:18:14
How Much Does Laundry Service Cost?