Huntington Learning Center Cost
The Huntington Learning Center is the right place for students who need help with preparing for their exams. This is a learning center where students can improve their academic skills. Here they can develop the test-taking skills for standardized tests and writing, reading, math skills as well.
Depending on your child's specific needs, the Huntington Learning Center will offer a private tutor or a class setting. There are tutors available for students from middle school all the way through college.
How Much Does the Huntington Learning Center Cost?
The students will have to take an assessment test before beginning the tutoring in order to determine the route to take. This test costs anywhere between $150 and $220. After seeing the test results and determining the assessment plan, a parent should expect to pay anywhere between $50 and $85 per hour, depending on the topic and their geographical location.
A parent stated on the Free Republic online forum that he had to pay $180 for the test and another $11,000 for 240 hours of learning.
Also, according to another member of an online forum, the cost of an hour of learning at the Huntington Learning Center would be anywhere between $50 and $60.
Huntington Learning Center details
According to the Huntington Learning Center website, there is a supportive educational environment where a diagnostic-prescriptive-tutorial approach is used, combined with a great curriculum used by professional and caring tutors.
You might also like our articles about the cost of Le Cordon Bleu College, AKA 1908 membership, or LA Petite Academy membership.
A professional tutor will offer your child one-on-one help with their writing assignments, information, homework, quizzes, tests, and anything else that may be learned in a regular student's classroom. Moreover, the student may get extra help from the tutors on any subject.
Your child can enhance their learning progress and experience by accessing the online library that the Huntington Center has to offer. Even though the center warns that there is nothing that can replace the help of a personal tutor, the parents can use these resources at home for extra practice and learning.
At the Huntington Learning Center the next topics are covered: vocabulary, reading, spelling, math, writing and phonics. Also, your child can get help in preparing for exams like GED, ACT, and SAT.
In order to see some progress, a student has to go through 150 to 200 hours of learning and practice.
A child may have to go to the center up to six hours per week, depending on their goals.
Important things to consider
It is recommended by most people to look for a private tutor before choosing a franchise-based tutoring company. Though, if you want to sign your child up at such a company make some research before and choose the one that fits your child's needs the best.
You will be able to get a quote over the phone from your local learning center. As these centers are franchise-owned, each of them will have its own policies and rules.
Expect to invest in many hours of tutoring before seeing some progress in your child's knowledge levels and grades. This will involve extra homework and allocating time to work with your child at home. If you will not do it and you will rely only on the tutoring hours then all of this will be a waste of money.
A proven approach to helping their students succeed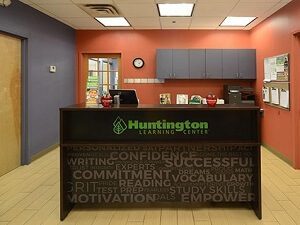 The first thing a student has to do before starting their learning process at the Huntington Learning Center is to go through an academic assessment in order for his strengths and weaknesses to be evaluated. Many different tests are used to measure their abilities in different subjects like reading, writing, and math.
Once the evaluation is done, the center will analyze the test results and determine the path which has to be taken. This decision will be made during the tutor/parent conference. During this meeting, the center representative will present the conclusions, observations to the parent and recommend the lessons for the student.
After this conference, the parents will decide which learning plan is the best for their child and agree on it.
Finally, the child will have to attend tutoring lessons in order to reach their academic objectives.
Signs your child needs tutoring
The homework is a real battle for your kid.
The child's teacher warns you that your daughter or son is a class clown or a daydreamer.
Your child's grades are poor.
The child's teacher tells you that your daughter or son is a social butterfly.
The school personnel tells you that your daughter or son should be classified or suggests a student study team assessment.
Your daughter or son was retained for any reason.
How can I save money?
Make sure you ask for price offers from at least three learning centers. Compare their offers and choose the one that works best for you and your child. Some other learning centers to take into consideration are Kumon and Sylvan.
In case your child has problems with a particular subject, consider an online service or a private tutor. You can find one of these tutors by asking your local school.
Pay attention to any special events or promotions. For instance, at the time this article was written the center offered the students the chance to win a free scholarship which they can use for their tutoring lessons. Also, the Huntington Learning Center rarely has any online coupons to offer.
You may be able to save some money if you choose to purchase a package of a number of sessions ahead of time.
https://www.thepricer.org/wp-content/uploads/2022/03/Huntington-Learning-Center-cost.jpg
380
610
Alec Pow
https://www.thepricer.org/wp-content/uploads/2023/04/thepricerlogobig.png
Alec Pow
2022-03-31 06:56:04
2022-03-30 07:23:39
Huntington Learning Center Cost