Last Updated on November 24, 2021 | Written by CPA Alec Pow
First Published on November 24, 2021 | Content Reviewed by

CFA Alexander Popivker
A good laptop is one of the most practical and useful electronics you can have. Regardless of the capabilities of mobile phones, tablets, other similar gadgets, or even desktop computers, the laptop brings a multitude of other facilities and advantages.
For example, even if you can watch a movie, shop, answer emails or just surf the internet with a mobile phone, the experience of a good laptop is completely different, especially due to the fact that not all sites are optimized for very small screens, such as the ones on mobile phones.
It is important that when choosing a good laptop, you know what you want from it, and why you want to use it more.
How Much Does a Laptop Computer Cost?
If you are on a budget or a student, you can purchase a laptop that is not that expensive, with a price ranging from $350 to $750. Be prepared to pay around $580 for a medium-size laptop, with a mediocre battery life, that weighs anywhere between 6 and 8 pounds such as Dell XPS 13. If you have no problem sacrificing features and performance for portability, expect to spend around $400 for a notebook.
A desktop replacement computer is a fantastic option for those who need the freedom to move from room to room. These models are heavier and bulkier, usually packing more features than their laptop counterparts while still providing users with an expansive screen that can replace your home monitor as well. Be prepared to pay anywhere between $750 and $1,550 for a medium-range desktop replacement laptop with 2GB memory, dual-core processor, and average battery life. For example, depending on its features, an HP Pavilion dv6z will cost $600 to $1,300.
You might also like our articles about the cost of a laptop screen replacement, PC repair, or the price of a Mac computer.
If you need as much portability as possible, you should look for a compact laptop. There are people who carry their laptops everywhere, in a bag, every day – at work, by public transport, on trips, at meetings, etc. On the other hand, there are companies and people who want laptops to put in a room to save space and that they will use for the most part there. Usually, those people who need portability will turn to light and thin laptops. Such a laptop, that weighs 4 to 6 pounds has a price of $850 to $2,100. In this category, you will find tablet laptops as well, with a touchscreen display that rotates 180 degrees. For instance, an HP TouchSmart 2x2z laptop tablet is sold for around $1,800, while the price of the MacBook Air is around $1,900.
A gaming laptop is primarily intended, as you might expect, for video games. Even if laptops are divided into several types and categories for which they are generally intended, with a good gaming laptop you can do all the other tasks easily, such as watching movies, surfing the internet, doing tasks for work, programming, and even graphic design (with some exceptions).
When looking for a good gaming laptop you need to look for: video card – nVidia GeForce, 10xx series; processor – at least Intel i7, Kaby Lake or Coffee Lake series; display and resolution – Full HD, 1920 × 1080; RAM – minimum 16 GB (DDR4) – recommended 32 GB; storage – SSD + HDD. That being said, the price of a gaming laptop computer is anywhere between $1,500 and $3,000, or even more.
What are the extra costs?
If you are traveling a lot most probably you will need an extra laptop battery that costs anywhere between $60 and $330.
Also, you will need a carrying case to protect your laptop while traveling. One of these can be bought for $15 to $110.
Be prepared to pay between $60 and more than $310 for a docking station that offers extra drive bays and ports.
If you want to convert a laptop into a video recorder or TV you will need Express Cards or PC Cards, which cost $30 to $220.
Important things to consider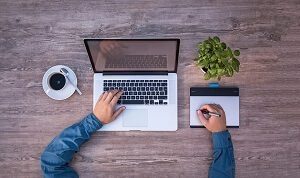 When you buy a laptop, it may or may not come pre-installed with the operating system. Read the specifications. Of course, a laptop with an operating system is more expensive because you also pay for the license. Most laptops come with Windows operating system (Windows 8 or Windows 10 version). Apple laptops also come equipped with MAC OS (various versions).
The fluidity with which you will be able to run applications, as well as the operating system itself, depends a lot on the RAM that the laptop is equipped with. Those looking for higher performance, that want to make a long-term investment should choose a variant with 16 GB of RAM.
Also, you want a laptop with battery life as high as possible. But almost all laptops have the same autonomy, with small differences (manufacturers say that a battery can last from a few hours to 12 hours and even more). It's not a rule, but smaller laptops tend to have more long-lasting batteries.
In terms of size, laptop displays vary between 11 and 17 inches, a fairly large range, but which will help you find the right model for your work style. A laptop with a more generous screen is ideal for gaming, watching movies, editing photos and complex documents. Keep in mind that a larger screen makes the laptop larger, heavier, and more energy-consuming.
To have the guarantee of a product that you can enjoy for many years without problems, choose a laptop from one of the following popular brands: Apple, HD, ASUS, Lenovo, Dell, Acer, Samsung, Toshiba.
How can I save money?
If you are a student, you can purchase a laptop from Sony at a reduced price. Also, HP offers overstock, closeout, and refurbished models at lower prices.
https://www.thepricer.org/wp-content/uploads/2021/11/laptop-cost.jpg
380
610
Alec Pow
https://www.thepricer.org/wp-content/uploads/2023/04/thepricerlogobig.png
Alec Pow
2021-11-24 07:17:20
2021-11-24 07:17:20
Laptop Computer Cost