Leather Car Seat Repair Cost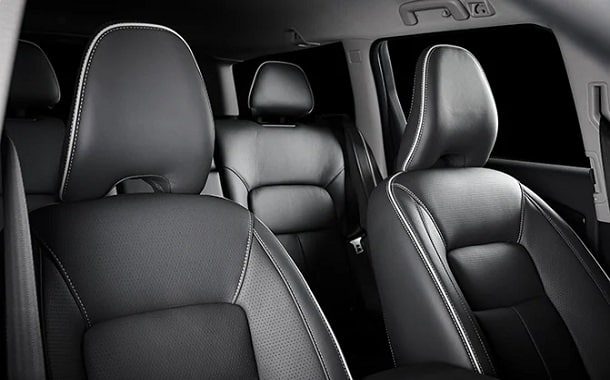 Many people who own a car or even have leather furniture at home are familiar with the problems that happen to them. The most common problem is stains, rips, and a worn-out look which makes your seats lose their original color and get bland. The actual cost of having the leather seat fixed will depend on the professional that will fix it, the type of work, and how complex the issue really is.
How much does leather car seat repair cost?
The cost of car seats can range from a low $350 to as much as $2,000 depending on the make and model. Most professionals will recommend that if there is considerable damage sustained by the seat then it should be replaced entirely.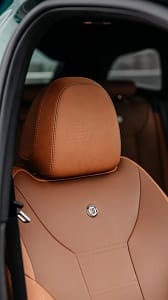 If you have a tear in your seat, it can be expensive to fix. The cost of fixing the problem depends on how long and deep the rip is. A simple repair would range between $75 and $300 for each chair depending on the type of damage and how much work is needed to fix it; more complicated problems that require the use of industrialized sewing machine will run upwards of $200 per hour at an upholstery shop, while most repairs will cost around $100 per chair/hour.
You might also like our articles about the cost to reupholster a car, to replace a car carpet, or to reupholster a boat.
One guy from Louisiana that we managed to find online, who owns a Honda RSX-S, spent $350 on a new car seat.
A TSXClub.com forum thread states that repairing leather seats can cost anywhere from $800 to as much as $2,000 to have them repaired, depending on their condition and how they need repairing. If you were to replace the car seats and wanted to get them directly from the manufacturer, then the price might increase considerably.
Angie's List recommends reupholstering the entire seat for $600, though you can also choose to just replace the bottom cushion for around $130. Reupholstering a car's interior with new leather and foam would be close to $2,500.
With a little ingenuity, an over-the-counter filler can be used to fix most cracks in your leather, as long as they aren't very deep. This will cost you around $10 – $20 depending on the brand of product that you purchase. When facing smaller holes, these can be fixed with a leather adhesive that also costs up to $20. Larger holes might require professional help and may run on par with what we've mentioned above in the article.
Car leather seat repair details
If the tear can be repaired, the seat frame will come off and all of the leather upholstery will be removed. Once it is taken out, a professional would sew it and reassemble it back with new materials while maintaining its original form. If not repairable, most people recommend replacing the entire seat; however, this shouldn't be the case most of the time. For smaller cracks or holes, most professionals can just use a special filler and then apply a dye that matches the car's interior.
The professionals will usually be able to expertly fix any tears, burns, seams, or holes. They can even bring the color back to life, to make your leather car seats look brand new.
Any additional expenses to consider?
The upholstery shop may try its best to sew the damage, but if it cannot be done then a new seat will need to be installed. This, as said before, can cost you more than fixing the leather. The professionals from an upholstery shop can often tell you this before they even start working on your damaged car seat.
Important tip
You can protect your leather interior by applying a special lubricant at least four times per year. The gentle, invisible formula will restore the natural moisture to prevent cracking and wrinkling of the material.
Any way to spend less?
If you need to replace a car seat, don't just buy it new from the factory. Take some time and look at different junkyards near your location to try to find an equally good quality seat for less money. When getting from a junkyard, make sure that the car seat comes from a vehicle that is the same make and model as your own, so that it fits properly.
If you're budget-limited, it might be worth the investment to purchase car seat covers. Even if they cost as little as $10 a pop, these can prevent your expensive leather seats from getting dirty or damaged and save on costly repairs down the line.
Consider looking into Mobil Oil's step-by-step guide on fixing leather seats before going to a professional shop, to see if you would be able to do it as a DIY project.
Aftermarket seats are becoming increasingly popular among car owners looking for an affordable option when they need a seat replacement. Cheap and easy to install, these products offer savings of up to 30% in comparison with other sources like manufacturer brands or even dealerships.
https://www.thepricer.org/wp-content/uploads/2021/06/leather-car-seat-upholstery-cost.jpg
380
610
Alec Pow
https://www.thepricer.org/wp-content/uploads/2023/04/thepricerlogobig.png
Alec Pow
2021-06-23 07:12:15
2021-06-23 07:12:15
Leather Car Seat Repair Cost