Lightbridge Academy Tuition Cost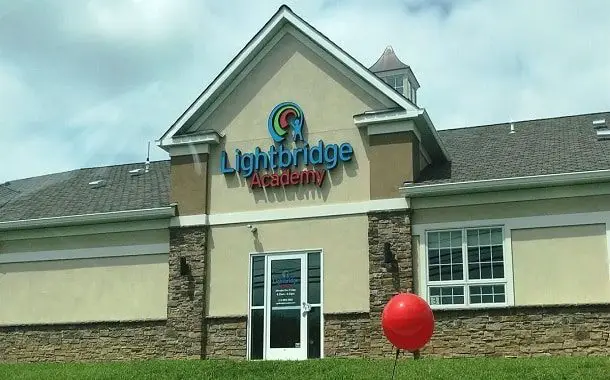 The Lightbridge Academy is one of the most popular early childcare education daycare and development centers. It has programs for all kinds of children, from infants to Kindergarten aged children and even older children. It used to be called Rainbow Academy.
Initially having locations in Pennsylvania, New York, and New Jersey, it was established in 1997. These centers are usually franchise-owned and are made to create a caring and genuine relationship with family members. Education success then goes hand in hand with the well-being of the enrolled child.
How much does the Lightbridge Academy cost?
The official website of the Lightbridge Academy offers limited information on fees or payment options, which means it won't be very helpful in your search for prices and fees. They will instead ask you to get in touch with your nearest location and schedule a visit, in which you will get all the information on what this program offers and at what prices. And based on the reviews we found online, you won't be able to get a pricing sheet without going for a tour of the facility first.
But according to our research, the Lightbridge Academy costs anywhere between $657 and $1,400 per month depending on factors like the age of the child and whether you're going for part-time or full-time tuition.
| Program | Part-Time Tuition Range | Full-Time Tuition Range |
| --- | --- | --- |
| Infant (6 weeks-12 months) | $907 to $1,210 monthly | $1,485 to $1,732 monthly |
| Toddler (1-2 years) | $797 to $1,210 monthly | $1,430 to $1,732 monthly |
| Preschool (3 years) | $770 to $1,210 monthly | $1,375 to $1,650 monthly |
| Pre-K (4 years) | $770 to $1,210 monthly | $1,375 to $1,650 monthly |
| Kindergarten (5 years) | $742 to $1,210 monthly | $1,375 to $1,540 monthly |
| Summer Camp (6 years and up) | Not available | Around $1,430 |
You might also like our articles about the cost of Kiddie Academy, daycare, or a nanny.
Aside from these prices, you will also find quite a few third-party reviews, as well as different articles talking about the prices other people have paid for the Lightbridge Academy tuition. As each destination is independently owned through a franchise, aside from the factors listed above, the final price will also depend on the exact location you're going to and the program you will be signing up for.
A New York Daily News article also talked about a mother that was charged around $2,500 per month for two boys. This was considered more than the average price of similar daycare centers around her, by around $400 per month.
According to Care.com, based on the average rates charged by these daycare centers, you should expect to pay around $300 per week.
| Price | Source |
| --- | --- |
| $1,400 a month for a 15-month-old | Yelp review for the Clifton, NJ location |
| $600 a month (part-time) | Yelp review for the North Brunswick, NJ location |
| $950 a month (on a subsidy called ECC) for six months old | Yelp review for the North Brunswick, NJ location |
Additional Costs
When you enroll at Lightbridge Academy, you will also have to consider some other additional charges, that are bound to bring the expenses up. Here are some of the most obvious ones.
Not all of these charges are mandatory, but you will probably be unable to dodge some expenses like registration fees.
Meal Plans
You will have different morning, lunch, and afternoon snack options depending on the location you choose.
Expect prices between $20 and $100 per month for each child on meals provided by the Academy.
Deposits
There are several locations that will require a deposit worth half of the tuition for the first month an entire first month's worth of tuition or one and a half months of tuition, depending on location-based rules.
Registration Fees
Most Lightbridge Academy locations will have an annual registration fee that should be anywhere between $150 and $200 per child.
There are some locations that might be able to reduce this fee for your child to just $100 per year, but only after the first year of enrollment.
Additional Programs
If you want to enroll your child in additional programs that the Academy offers, like a summer camp, for example, you will have to pay anywhere between $100 and $200 to cover camp activities.
This fee will be required for each child, regardless of their age, if they want to participate in summer activities at Lightbridge centers.
Camera Access
Lightbridge Academy allows parents to watch their children and see what they are doing all throughout the day with the help of their internet monitoring tool called WatchMeGrow.
This service isn't mandatory and you can opt in and out of it whenever you want. People that opt for camera access will have to pay a monthly fee of anywhere between $30 and $50, but this cost is per family, and not per child.
Discounts on Lightbridge Academy Tuition
Depending on your individual circumstances and the specifics of the location you pick, your child might be eligible for discounts on tuition.
The most common options are:
Multiple child discount: Most locations will be able to reduce the tuition rate for your oldest child alone by 10%, as long as you enroll two or more children.
Corporate Advantage Program: Some employers will offer benefits packages that might, or might not include Lightbridge Academy tuition discounts or other child care benefits.
Payment Methods and Schedule
The payment methods and schedules are set by each Lightbridge academy itself. However, every location we contacted requires a monthly payment.
Most locations will accept payments directly from your bank account, as well as by credit card and debit card.
Curriculum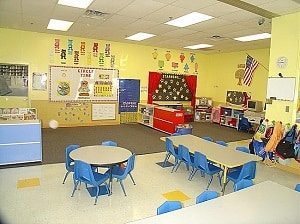 According to the program's main site, the centers utilize a few of the "biggest minds" in youth education such as Fredrich Fröbel, Howard Gardner, Loris Malaguzzi, Maria Montessori, and Jean Piaget, among others, bringing all of these minds together to develop a curriculum that has the ability to influence a young individual in several ways.
All of the program's lesson plans are built on the abilities a child gets at differing ages and evolution phases, in accordance with the theories of Piaget, and as each child gravitates throughout time, she or he is afforded the chance the take in info as they naturally should. Together with the ideas of Montessori, the center concentrates on a kid's advancement, and as Malaguzzi recommends, all observations made are utilized to prepare for child-led exploration.
Aside from this, the business takes a multi-sensory approach, concentrating on all parts of your kid's development, consisting of STEM principles, reading/writing preparedness, singing, and learning the essentials of Spanish and Sign Language.
Programs available
Infant
A program developed "all about the baby", the Academy provides a baby curriculum, consisting of establishing fine motor skills, expressing language through the use of American Sign Langauge, motion skills, developing social abilities, and managing cognitive capabilities.
Toddler
For kids aged 18 months to 3 years of age, toddlers in their early childhood, through the Academy's toddler program curriculum will learn through games, including innovative arts, language/literacy, and mathematics, among others.
Preschool and Kindergarten
Preparing 3 and four-year-olds for kindergarten, the preschool curriculum, like the toddler program will concentrate on vital developmental parts, such as innovative arts, mathematics, science, and cognitive capabilities. Preschool instructors are known to be devoted early youth specialists who aid your kid to thrive in numerous ways.
Summertime Day Camp
An enjoyable and exciting program created for elementary-aged kids throughout the summer season, providing theme camps, with a brand-new theme every week and a safe area to check out, permitting kids the flexibility to stay entertained. The Academy provides prolonged hours from 7 a.m. up until 6:30 p.m., alternatives for lunch, and a parent eCommunication app, keeping you informed of their kid's development throughout the day.
Back-up Care
All centers, according to the official site, provide backup care for kids aged 6 weeks to ten years old, permitting you to drop your kid off for either one day or for several weeks.
https://www.thepricer.org/wp-content/uploads/2021/03/lightbridge-academy-tuition-cost.jpg
380
610
Alec Pow
https://www.thepricer.org/wp-content/uploads/2023/04/thepricerlogobig.png
Alec Pow
2021-03-10 22:13:48
2023-05-06 21:28:54
Lightbridge Academy Tuition Cost