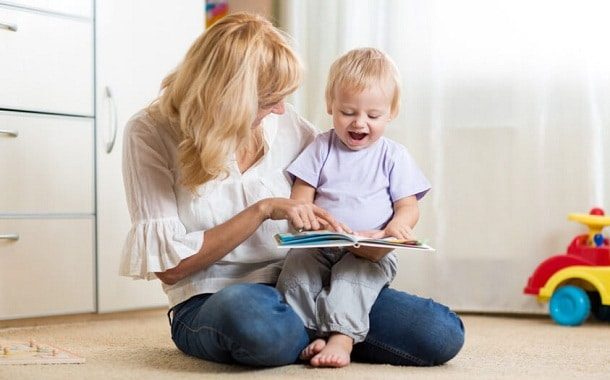 It is hard to manage things when you are a busy parent. You have to do your job, look after the entire home, and give proper attention to your kids. But in this busy routine where you spend half of your day at the office, kids get neglected somehow. That is why many people consider hiring a nanny in order to provide better care to their little ones.
Surely, if you are financially capable of hiring a full-time nanny, then it's the simplest solution for providing proper care to your children when you're not around. However, before recruiting one, you should consider whether this option is better for you, your kids, and your entire family.
In general, a nanny's services include taking proper care of your children such as giving them meals, involving them in activities, providing them with day-to-day care, and other chores related to your little ones. If you're capable of doing these tasks along with your work, you might not require a nanny. However, if you aren't, keeping a nanny is the right option for you.
So if you think that hiring a nanny is the better option for you, then before doing so, do evaluate the cost of keeping one. Below is the information regarding how much you should pay a nanny and which factors should be considered before you decide their salary.
How Much Does a Nanny Cost?
A nanny's pay varies quite a bit. It depends on the place you live, the tasks the nanny needs to do, and the overall competition for eligible candidates. According to a survey carried out by the International Nanny Association, the average pay for a nanny is about $18.66 per hour. If you want to keep a nanny for a newborn or disabled kid, then the charges can increase.
Moreover, there are other factors that can influence the pay of a nanny such as whether you want a live-in or live-out nanny. If you're keeping a live-in nanny and offering them pleasant living quarters, it may lower the cost. However, if you keep a live-out nanny, it might be a little expensive for you. Nevertheless, some people don't like to have a full-time, live-in nanny, so the variation in price doesn't play a significant role.
Daycare Might Be Better For You, And It Costs This Much
How to Pay a Nanny
In most parts of the United States, nannies are being paid on an hourly basis. The minimum wage varies from state to state, but the federal minimum wage is $7.25 per hour, whereas the maximum salary can be around $20. Although nannies work on fixed working hours that a family sets, sometimes you might need them for extra hours too. If a nanny works additional hours, then their salary increases accordingly. However, if a nanny takes a sick leave or a day off, then there should also be a reduction in their wage.
If you want to pay your nanny a weekly wage, divide the decided amount with the number of hours they will be working to ensure that the per hour fee is not less than the minimum wage set by your state's officials.
This is The Cost of Having a Child
The nanny's pay also depends on the years of experience. For instance, if the nanny you're hiring has an experience of less than a year, an average of $521 a week is a good deal. However, if they have experience of three years, their average gross weekly salary should be around $610. Similarly, a nanny who has experience of 20 years gets around $735 a week usually.
Are There Taxes Involved?
Many parents pay nannies secretly to avoid the inconvenience of tax reporting. However, it is a risky thing to do as the government expects everyone to pay nannies legally. You are required to pay social security taxes and employer's taxes. If you want to know how much amount to cut from your nanny's paycheck for tax purposes, examine the IRS table on its website. Moreover, if you don't like all the paperwork that will be involved in paying a nanny and can't do your own taxes, you can get the help of a payroll service that specializes in domestic workers.
Should the average working Joe get a nanny?
You surely want what's best for your children. Even if it's safe to leave them alone, even if they're old enough to take care of themselves, you can't argue the fact that it is a great thing to have someone to prepare their meals, play with them and give them tasks that will make them better persons while you're at work. If you don't have a close relative that can do all of these on a daily basis, then getting a nanny will be a good idea.
https://www.thepricer.org/wp-content/uploads/2017/02/cost-of-having-a-nanny.jpg
380
610
Alec Pow
https://www.thepricer.org/wp-content/uploads/2023/04/thepricerlogobig.png
Alec Pow
2017-02-12 23:48:34
2020-08-15 22:10:08
Nanny Cost