How Much Does a Lottery Ticket Cost?
"Investing" in luck seems to be a very old activity. It is believed that important projects, such as the Great Wall of China, were financed by the proceeds of the sale of lottery tickets. Studies show that those who win the lottery are not the happiest people because they "forget" to enjoy the simple things in life.
However, Americans spend more money on lottery tickets than on music, books, movies, and video games together. Interesting fact, most people would rather get an instant win at the lottery than find true love.
This form of gambling is regulated by state regulations. Powerball and Mega Millions are two of the most common lotteries known in the United States of America.
 How Much Does a Lottery Ticket Cost?
The cost of a lottery ticket is variable and depends on the state where the lottery is being held and the type of lottery game you want to play. However, the cost of a lottery ticket will not depend on the value of the prize, even if it can reach millions of dollars. In the table below you will find the average prices of lottery tickets in different states of America.
You should plan on spending around $2 per ticket for the Mega Millions tickets, while for a scratch-off ticket, you may have to spend around $27.
State
Lottery retailer

Arkansas
Natural State: $1
Arizona

The Pick: $1
EXTRA!: $1 or $2
All or Nothing: $2

Colorado
California
SuperLotto Plus: $1
Delaware
Multi-Win: $2
Connecticut
Georgia

Jumbo Bucks: $1
Cash Match: $1
Fantasy 5: $1
All or Nothing: $2

Florida

Florida Lottery: $1
Lucky Money: $1

Illinois

Illinois Lotto: $1
Lucky Day: $1
Pick 3/4: $1

Idaho
Weekly Grand: $1
Iowa
Iowa Lottery: $1
Indiana

Hoosier Lotto: $1
Cash 5: $1

Kentucky

Cash Ball with Kicker: $1
5 Card Cash: $2
Pick 3, Pick 4 and Keno: $1

Kansas
Super Kansas Cash: $3
Maine

Hot Lotto: $1
Lucky for Life: $1

Louisiana
Massachusetts

Megabucks Double: $1
Mass Cash: $1

Maryland

Multi-Match: $1
Pick 3, Pick 4, 5 Card Cash, Keno, Racetrax and Bonus Match 5: $1

Minnesota

Gopher 5: $1
All or Nothing: $1
Northstar Cash: $1

Michigan

Lotto 47: $1
Fantasy 5: $1

Montana

Montana Cash: $1
Montana Millionaire: $20

Missouri

Lotto: $1
$250K Triple Play: $2
Show Me Cash: $1

New Jersey

Cash4Life: $2
Pick-6 XTRA: $3
Jersey Cash 5 XTRA: $1

New Hampshire
Tri-State Megabucks, Gimme 5 and Fast Play: $2
New York

New York Lotto: $1
Cash4Life: $2
Take 5: $1

New Mexico
Roadrunner Cash: $1
Ohio

Classic Lotto: $1
Kicker: $1
Rolling Cash 5: $1

North Carolina
Carolina Cash 5: $1
Oregon

Megabucks: $1
Win for Life: $2

Oklahoma
Oklahoma Cash 5: $1
Rhode Island
Wild Money: $1
Pennsylvania
South Dakota
Dakota Cash: $1
South Carolina
Palmetto Cash 5: $1
Texas

Lotto Texas: $1
Texas Two Step: $1

Tennessee
Tennessee Cash: $1
Washington D.C

Lotto: $1
Hit 5: $1
Match 4: $2

Virginia
Bank a Million: $1
Wyoming
Cowboy Draw: $1
Wisconsin
Megabucks: $1
West Virginia
Cash25: $1
You might also like our articles on the cost of bingo tickets, arcade games, and bowling games.
Also, the Powerball tickets will cost $2 per play, and 59 minutes before the drawing begins the sales will be cut off. Tough, you will have to add another $1 if you want to use the optional "add-on feature" that will let you increase the original prize amounts, except for the jackpot. Your prize would increase from the normal $1 million to $2 million if you were to match the five white balls only.
Lottery ticket details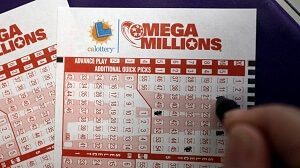 In general, you can purchase a state lottery ticket from a mass retailer, grocery store, or from local convenience store. You should find your nearest retailer on the official lottery website or even on the lottery app.
You can choose between two types of lottery tickets: one that has you guessing a certain amount of numbers or a scratch-off, each coming with its own odds of winning. Depending on the type of game you want to play, it can be as easy as playing a game of bingo where you have to match the pictures/numbers. Usually, the payouts for scratch-off tickets are much smaller, but sometimes the top prizes for the winning tickets can reach $1 million.
You may have the chance to win and guess the numbers which will be picked that day by playing the lottery games through Mega Millions or Powerball. You will win the jackpot if you will pick all of the five numbers. Often, the prize is tens or even hundreds of millions of dollars. For instance, you will win $1 million if you pick all five white balls in any order with the Powerball. Even if you match the red ball or at least three balls you can win.
According to NBC News, the odds of guessing the winning numbers for the Powerball jackpot are 1 in 292.2 million, while the chances of winning any prize with the Powerball is 1 in 25. On the other hand, the Mega Million lets you choose six numbers, from which five must be 1 to 75 and one must be in the 1 to 15 range. There are some states where the game is easier; you only have to guess three to four numbers correctly.
Important things to consider

If you don't want to spend too much money on lottery games, you can form or join a lottery club. Usually, this is a small group of people who pay one at a time for the lottery tickets with the agreement that the prize will be split equally among all the members of the club.
There are some states where you are allowed to buy a lotto ticket only if you are at least 18 years old.
The numbers for the Powerball are drawn every Saturday and Wednesday night at 10:59 p.m. Eastern Time. One red ball is drawn from a drum filled with 26 red balls and another five white balls are drawn out from a drum filled with 69 white balls.
Stanford University professor Joan R. Ginther has won the lottery four times. The probability of this happening is 1 in 18 billion. Experts believe that due to the fact that he is a mathematical genius, he was able to find out the lottery algorithm.
https://www.thepricer.org/wp-content/uploads/2022/05/two-lottery-tickets.jpg
380
610
Alec Pow
https://www.thepricer.org/wp-content/uploads/2023/04/thepricerlogobig.png
Alec Pow
2022-06-14 10:39:11
2023-03-09 09:52:39
How Much Does a Lottery Ticket Cost?