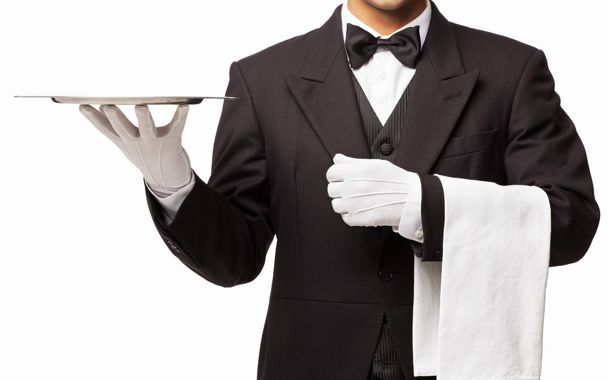 Butlers, typically described as house managers, will normally work around wealthy households, political leaders, stars, and similar upper-class individuals.
These butlers are usually in charge of the house staff which means that they will supervise other members of the personnel such as the housemaids, chefs, gardeners, and drivers.
Just how much does a butler cost?
When it comes to a butler and their costs, there are a couple of ways in which they are going to charge. It can either be by the hour, the size of the house, or according to the services that are going to be included. For those who wish to employ a butler full-time for their house, the expenses are going to hover around $20,000 to $135,000 a year. This will depend upon their experience, geographical location, and the services needed.
You might also like our articles about the cost of a personal chef, a personal driver, or a personal nutritionist.
Nevertheless, if a butler is only needed for some per hour work or the day, the expenses of a butler can be around $200 to $1,000 for the day or $30 to $50 per hour, with a minimum per hour requirement.
| Type of Butler | Average Pay |
| --- | --- |
| Apprentice (0-3 years) | $300 to $500 per week |
| Entry Level (3-5 years) | $500 to $800 per week |
| Mid Level (5-10 years) | $800 to $1,500 per week |
| Senior (10+ years) | $1,500+ per week |
According to the International Butler Academy, a butler typically makes $50,000 to $150,000 a year, plus benefits such as room and board, a vehicle, vacation time, phone, and/or airline ticket home.
GQ Magazine, for instance, says that the butler's wage starts at around $60,000 a year in nations such as Dubai and a starting salary of $40,000 a year in the United States.
CNBC notes that the normal wage can vary from $40,000 or $50,000 to as much as $200,000 for a skilled butler.
Butler services detailed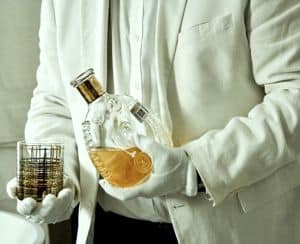 A butler, frequently described as the home or personnel manager, can differ in regards to the tasks required. This can vary from organizing a dinner party to taking care of a private yacht. Other popular responsibilities can consist of making travel plans, prepping dinner, cleaning, keeping the spending plan, looking after guests, washing, helping with the kids, or directing other household staff members.
A butler is either able to come day by day or they can live in your home with you. The typical butler, if they were to live in your house, is usually expected to work around 40 to 60 hours a week.
What are the additional expenses?
Tips are very much recommended. Some visitors want to give a tip on a one-time basis or as needed. It is considered standard for a butler who offers excellent service to get a tip equivalent to 5 percent of the room cost. Eventually, it is the visitor's choice just how much to tip their butler.
If a placement service is utilized to stumble upon the butler, you should be ready to pay a one-time retainer charge, which can be approximately 15 percent of the butler's expense.
Should you get a butler?
Getting a butler usually screams richness, but you should make sure you have the disposable income to pay someone to actually be your butler. It is an unnecessary expense, so unless you have a whole bunch of money you don't need, then just do the chores yourself like a normal human being.
https://www.thepricer.org/wp-content/uploads/2021/03/personal-butler-cost.jpg
380
610
Alec Pow
https://www.thepricer.org/wp-content/uploads/2023/04/thepricerlogobig.png
Alec Pow
2021-03-22 12:04:26
2021-03-22 12:04:26
Personal Butler Cost