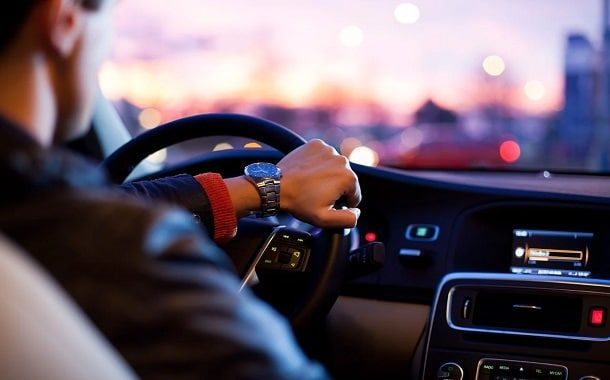 A personal chauffeur, also called a personal driver, is an individual that drives cars to a specific location. This kind of driver is either hired by a service or is self-employed.
While a lot of services will charge by the hour, companies and even normal people can employ a driver on a long-term basis.
The price of a personal driver is going to depend upon the geographical area, the service, the driver itself, and for how long the chauffeur is needed.
Just how much does a personal driver cost?
For a personal driver that will drive your vehicle, the rates can vary anywhere from $25 to $100 per hour. A lot of driver services are going to have a 2 to three-hour minimum. For instance, a three-hour round trip might cost anywhere from $75 to $300.
If you will also need the vehicle along with the driver, the expenses can be anywhere between $45 and $130 per hour, depending upon the type of vehicle.
DrivenDFW, a business you can find online, for instance, charges $35 per hour based on its published rates.
Another service, Private Driver LA, charges $40 per hour and they will ask you to get at least three hours' worth of services.
Many personal drivers will request a four-hour book. As soon as a booking is made, the chauffeur will provide a pickup date and time. If it is a round trip, the driver can wait or return later on for a pickup. Some businesses will offer their own vehicle, however, if you look online, what you might notice is that some will only utilize your own vehicle.
What Kind of Car Do You Need?
The model of the car you will need is among the most essential aspects to consider in determining just how much a driver is going to cost. If you will only need a basic town vehicle or sedan, you should be ready to pay lower costs.
You might also like our articles about the cost of a personal chef, a personal nutritionist, and a personal trainer.
However, when we start to talk about renting a limo, particularly stretch limousines that can fit whole groups of individuals, the cost will surely get noticeably higher. Rare and vintage cars also come at a premium as do exotic cars.
In general, the more common the vehicle the less costly it will be while the more distinct and personalized it is, as a limousine with a Jacuzzi or a 1969 Corvette, the more pricey the cost will be.
High-end sedan: $60 per hour, with a three-hour minimum ($240)
Stretch SUV: $100 per hour, with a three-hour minimum ($300)
10-person limo: $125, with a four-hour minimum ($500)
Limousine bus: $150 per hour, with a four-hour minimum ($600)
20-person limousine: $225, with a six-hour minimum ($1,350)
Celebration bus: $250, with a six-hour minimum ($1,500)
What are the additional expenses?
While optional, many chauffeurs will expect to receive a tip. These tips can be anywhere from 10 to 20% of the overall expense.
Last-minute bookings that are made beyond their recommended time can lead to a premium charge.
If the driver needs to wait for a pickup, they will charge all throughout this time despite the fact that they are not driving.
Chauffeurs that will have to stay overnight will require room and board paid for. This is typically the case if they were to drive your vehicle and you wanted to have them drive to a place a couple of hours away.
Special Occasions and Dates
On New Year's Eve and big-ticket sporting occasions, like the Super Bowl, you can anticipate paying double and even triple rate for your chauffeur, simply due to the fact that the demand is so high.
If you try to rent a limousine in New York City on New Year's, you will see what we mean by that. These are also days when the majority of people want to be off of work so it will also make good sense that the drivers themselves want to be compensated at a higher rate.
Due to the fact that it is in the driver and limousine rental business's benefit to be completely booked up on unique dates and occasions, they will usually just provide bundle deals instead of the typical per hour rate, which can also lead to an increase in the cost.
Time of Day and Week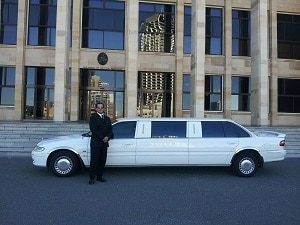 In general, a driver will be more affordable throughout the day then in the evening and cheaper throughout the week than on weekends. This also has something to do with general demand and how the driver and the business behind them like to schedule their hours. Working with a driver in Los Angeles, for instance, is a regular thing to do throughout the day in such a car-oriented city and will cost less than during the night.
Those that utilize a driver during the day and on weekdays tend to do so for work or practical reasons, while in the evening and on weekends the service is generally more recreationally oriented. Be ready for rates to reflect these differences.
How can you save some money?
Seniors, military, and students frequently get discount rates. Consult the service to see if any discount rates are readily available.
Pre-ordered trips that are made well in advance can lead to a discount rate.
If you need a personal driver because of a health issue, really think about utilizing a taxi service or Uber. These vehicles can show at your door within minutes and can be at the exact same cost, if not a lot cheaper in some places.
Some businesses have a VIP club that offers discount rates to those that purchase regularly.
https://www.thepricer.org/wp-content/uploads/2020/11/personal-driver-cost.jpg
380
610
Alec Pow
https://www.thepricer.org/wp-content/uploads/2023/04/thepricerlogobig.png
Alec Pow
2020-11-03 12:45:18
2020-11-03 12:45:18
Personal Driver Cost