Philadelphia Cricket Club Membership Cost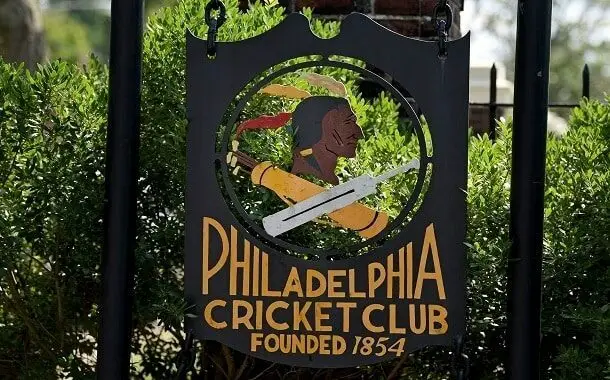 The Philadelphia Cricket Club, established in 1854 and considered one of the oldest clubs in America, has been a staple for cricket enthusiasts.
The cricket club was created by a group of students who played the game while studying at the University of Pennsylvania. The personal goal for these men, after their graduation, was to continue playing together and so they formed this club. However, in 1924 there were major changes that led to them disbanding the club. It was renewed and relaunched again in 1998 with the help of an American tennis director who grew up in New Zealand where cricket is to this day very popular.
The Philadelphia Cricket Club is an exclusive club in the heart of Philly with a membership that's by invitation only.
How much does a Philadelphia Cricket Club membership cost?
The annual fees and initiation charge will depend on the type of membership you go for, as well as your age. From what we were able to find during our research, a full member is charged with an initiation fee of around $10,000, and yearly dues are close to $9,500, which would come down to about 791 per month. These prices were sourced from one job posting on GACMAA's website
Junior memberships are often less, priced at $1,500 to $4,000 a year. One member of GolfWRX says he played with a college student who said his membership was actually more expensive than that though – $4,500 for the entire annual fee! The forum thread doesn't state if any required minimums were included in this fee or not.
Philadelphia Cricket Club membership details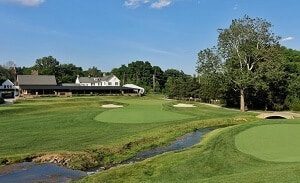 The Philadelphia Cricket Club presents the perfect place to get your golf fix. They offer two 18-hole courses, one of which is ranked nationally according to Philly Mag, and come equipped with a nine-hole course for those looking for more recreational fun. The club also has an eight-lane swimming pool, four paddle tennis courts, 34 different types of tennis court surfaces (9 clay, 21 grass, 2 indoor), trapshooting, croquet fields, and even a fitness center.
You might also like our articles about the cost of membership at the Valhalla golf club, Muirfield golf club, or Winged Foot golf club.
The club's clubhouse, which is capable of accommodating up to 250 guests at a time and features five dining spaces, can be found right on campus.
Any additional expenses to consider?
The Club's membership requirements include meeting an annual food minimum, which is around $800 and paying guest fees for guests that don't have an active membership.
The cost of social events, club memberships, and other programs won't be included in the monthly dues and varies depending on the type of event. You'll need to budget accordingly for everything from clinics and tournaments to private lessons or personal training sessions. Children's activities will also come with an additional expense.
Important things to consider
The club has always supported the American Lawn Tennis Association, being one of its founders back in 1881.
The Philadelphia Cricket club is the only one of its kind in America to have opened a new course each century. The St Martin's Course was open for play somewhere in 1898 and hosted two US Open Championships back then, in 1907 and 1910. Flourtown Golf course followed suit 24-odd years later with its opening in 1922 while Militia Hill Golf Club has been around since April 27, 2002.
https://www.thepricer.org/wp-content/uploads/2021/08/Philadelphia-Cricket-Club-cost.jpg
380
610
Alec Pow
https://www.thepricer.org/wp-content/uploads/2023/04/thepricerlogobig.png
Alec Pow
2021-08-01 08:59:35
2021-08-01 08:59:35
Philadelphia Cricket Club Membership Cost