The Camp Transformation Center Cost
Last Updated on November 11, 2021 | Written by CPA Alec Pow
First Published on November 11, 2021 | Content Reviewed by

CFA Alexander Popivker
Camp Transformation Center is a totally different kind of gym, that offers "free" six-week challenge weight loss programs. It has locations across the country, and franchise opportunities for those who want to open a center closer to them.
This center is known for its innovative fitness concept that allows members of the community to lose weight over six weeks. This particular program uses high-intensity interval training for maximum results, provides participants with vitamins and minerals they need through precise dieting plans created by nutritionists on-site at each gym location and also offers personal trainers who help them achieve their goals while tracking progress every day. Many members continue to use the gym membership even after they've finished the free challenges.
The company's tagline is "Empowering our community through health and fitness." They say that their services are addictive, but for a reason: once customers see the results of their program whether those be weight loss or muscle gain they're hooked.
How much does The Camp Transformation Membership cost?
The cost of the gym membership is not easy to find as it is not listed on the official website page, but we were able to get an idea of what people are paying with the help of third-party websites. Yelp is one such website that connects members and communities across America while providing reviews on gyms in each city or town.
According to most of the online reviews, the way the costs are structured is the same. When you register you will have to put down a deposit of almost $500, and you will get it back if you lose 20 pounds in six weeks. On the other hand, if you decide to continue to go to this gym, they offer the possibility to apply the deposit toward monthly membership fees. Though, like with any other deposit, there are conditions that must be respected in order to receive it back.
You might also like our articles about the cost of membership at the MUV Center, Chelsea Gym, or O2 Center.
After completing the "free" six weeks challenge, only if you achieve your goal and follow the rules, if you still want to enjoy the gym workouts you will have to pay around $140 per month for an unlimited number of classes. The costs are variable and depend on the location you choose to go to.
A member of Yelp.com said that he had to pay around $135 per month for an unlimited number of workouts after he completed the  "free" six weeks challenge and used the deposit.
The Camp Transformation Center details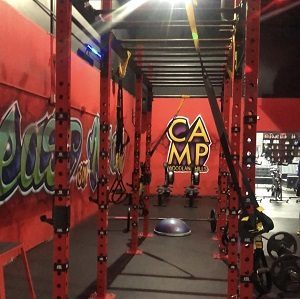 According to a member of Yelp.com, the first thing you have to do when you want to join the Camp Transformation Center is to agree on the contract terms, especially mentioning the way you want to get back your $500 deposit in case you lose that 20 pounds in less than six weeks. Practically, the condition is to lose at least five percent of your body fat and 20 pounds in a six weeks timespan and your final weight has to be equal to or even less than the weight chart. In order to receive your deposit back, a personal trainer will talk with you about the goals that have to be accomplished. The gym actually seems like a pretty great place for the people who work as they want to help you and not take advantage of your money. On the other hand, some people are complaining about hthe amount they paid for the deposit and the overall experience not meeting their expectations.
After signing the contract, the next step is to make a Facebook profile, where you post photos related to your progress. Also, you have to work out at least 30 times within those six weeks and every time you go to the gym you must check in on Facebook. There is also a Facebook secret group that you must join. Personal trainers will be there to answer all the questions you have regarding the training and to motivate you as well.
Another contract agreement is to take part at the weekly weigh-ins and allow them to take your photos, and at the end of that six weeks, another weigh-in and photos are done. Also, after you complete the challenge you must participate in a survey and write a Yelp and Facebook review where you tag the director. This has to be done within seven days of completion.
When everything is completed, you have two options: either participate again in the six weeks challenge, with the same contract conditions or refuse it and choose to go to the gym. If you go for the second option you will have to pay a membership fee each month.
Important things to consider
According to some online sources, the company would return the deposit only after you leave a review. This information is not official, but an anonymous member said that many people choose to leave positive reviews in order to receive back the deposit without any problems.
https://www.thepricer.org/wp-content/uploads/2021/11/camp-transformation-membership.jpeg
380
610
Alec Pow
https://www.thepricer.org/wp-content/uploads/2023/04/thepricerlogobig.png
Alec Pow
2021-11-11 12:16:55
2021-11-11 12:16:55
The Camp Transformation Center Cost