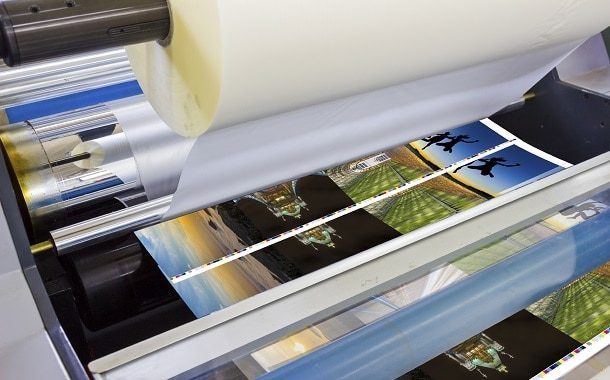 Lamination is the technique used for 2 or more layers to be combined together to create a "protective" shield. Most individuals will typically laminate products such as a very important paper, calendars, ID badges, and more.
Just how much does laminating cost?
If you wish to get something laminated at any of the big retailers such as Office Depot or FedEx Office, they are going to charge anywhere from $1 to $3 for a smaller 8-by-10-inches paper to as much as $2 to $4 per square foot for a bigger job. The expense will depend upon the store you choose to work with, the density of the paper, the size of the job, and the surface you need laminated.
An 8 × 10 picture, for instance, will cost anywhere from $6 to $10 to laminate in a professional way. A 24 × 24 document, on the other hand, can cost anywhere from $12 to $24. For a larger task, such as something that will measure around 48×60, be ready to spend $55 to $90.
According to one member on a popular forum, they paid $0.25 per foot at a regional teacher supply shop.
Those who wish to buy a laminator for in-house usage will pay anywhere from $25 to as much as $500 for a professional unit.
The Fellowes Saturn SL 125, for instance, which is made for both private and office usage, will cost anywhere from $160 to $200. The Scotch Laminator will cost somewhere between $30 and $90. The Fellowes Venus 125 can cost anywhere from $195 to $300.
Retailer and cost Cost (per basic 8×10 sheet)
FedEx Kinkos Laminating Expense – $3 per square foot ($2.55 for employees)
Lakeshore Laminating Fee – $0.29 per linear foot
Mardels Laminating Fee – $0.25 per foot
OfficeMax Laminating Fee – $1 to $2 per foot
Staples Laminating Fee – $1.89 for 5 mil, $2.29 for 7 mil, $2.49 for 10 mil, $2 per square foot for anything bigger
UPS Shop Laminating Fee – $1.50 for a service card, $1.95 for 8.5 x 11, $4.55 for 12 x 18
Laminating explained
Each lamination project can have its own kind of finish. These finishes should include a luster, shiny, matte, or thermal. Each quality will differ in rates. The luster is going to be on the lower end while a thermal surface will be on the higher end.
Each task will have its own density, which can be either 1.2, 1.5, 1.7, 3, 5, 7, or 10 mil. Thicker sheets are suggested for something that might be hung from a wall, while thinner sheets will be perfect for passes, badges, and business cards.
You should also read our articles about the cost of laptop hinge repair, gravestone engraving, and Costco passport photos.
Edge choices can include flush cut, varied margin, edge sealed, round corners, or square corners.
For smaller sized products, the majority of merchants will enable you to do it by yourself; nevertheless, anything bigger might need the personnel to carry out the task for you.
Typical products that should be laminated will include menus, posters, charts, name tags, maps, books, signage, wipe-off surface areas, Rolodex cards, and business cards.
Some lamination units acquired for your own usage might come with a starter set included, which can consist of lamination material and some paper to get you started.
What are the additional expenses?
If you wish to buy the device for your own private usage, roll film or pouches are going to be needed in order to utilize the maker. This paper will have a price that starts at just $10.
A matte or gloss surface can double or triple the expenses noted above.
Some retailers might offer you the possibility to use premium services such as heat folding ($0.25 each ~), hole drilling ($0.05 each ~), binding ($3 per book ~), eyeletting ($0.75 each ~), and easel connecting ($0.75 each ~).
Bigger tasks might have a setup cost at some retailers. This can be about $10 to $20.
How can you save some money?
Think about getting your own laminator. By doing this, it can knock 30-50% off the expense. Just think about buying a second hand one if you're going to do a great deal of laminating and don't have a big enough budget to get a new unit. If not, you should think about going to a regional office supply shop to have the task done for you by a professional.
For those who work in the education field, lots of schools have laminating units the professors can make use of. Talk with your school representatives to see if there are units readily available that you can utilize at no charge. Students ought to talk with their college representatives as a lot of libraries have laminating devices offered for a low cost or even provide some laminating jobs for free.
Search for specials and promos at local copy centers. For instance, at some point, Office Max offered complimentary lamination jobs for people to give their service a try. There are also a lot of vouchers available for you all around the internet. Remember that the print centers at most of the office supply stores are the biggest moneymakers.
With office supply shops, think about registering for the shop card that provides some decent discount rates. These cards are normally free to get and can provide lots of discount coupons.
Talk with a teacher supply shop near you. Some shops might charge just $0.25 to $0.50 per foot.
In laminating wholesale, discount rates might be offered.
https://www.thepricer.org/wp-content/uploads/2020/10/laminating-project-cost.jpg
380
610
Alec Pow
https://www.thepricer.org/wp-content/uploads/2023/04/thepricerlogobig.png
Alec Pow
2020-10-06 08:17:06
2023-09-12 13:31:56
The Cost of Laminating