How Much Does a Telephone Pole Cost?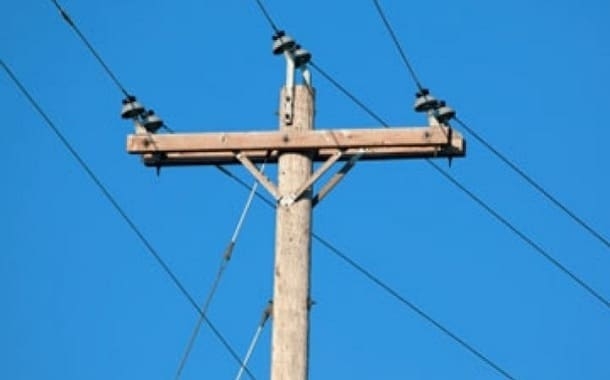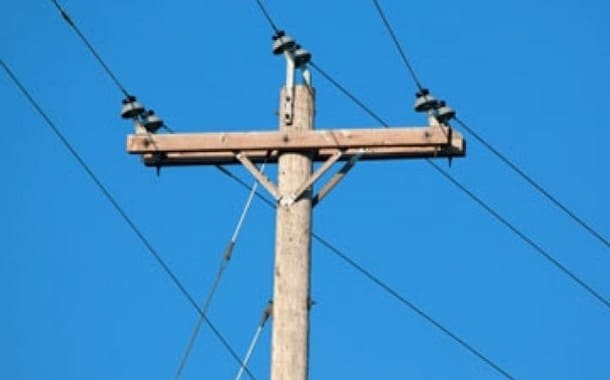 A telephone pole will usually be made of wood and is used to hold telephone cables all around the nation and sometimes even over full continents when needed. These poles are made to bring phone and internet services to businesses and homes, although some of them have other purposes as well. Telephone poles are sometimes bought by private buyers for all kinds of different jobs, from bridge building to zip lines and fence building. But how much does a telephone pole cost?
How much do telephone poles cost?
Usually, a telephone pole should cost around $3,000 to $6,500 or more for both the pole itself and its installation. Most poles will have to be replaced due to some kind of accident. When a car accident causes the pole to be damaged considerably and the driver is under a car insurance plan, the costs will usually be covered.
If you want to buy a pole, you should know that the actual price might differ from one pole to another depending on its type. You shouldn't spend more than $175 to $800 for the usual 45-foot class 3 pole that is anywhere between 16 and 20 feet at the base. This will, of course, depend on the type of wood used to build it as well as who sells it to you.
You will spend more, obviously, if you need to have it installed by a professional. The full cost of materials and installation will be over $3,000, due to the many work hours and equipment needed, as well as the pole transportation to the worksite.
You will find below a list of prices for the telephone pole if you don't need to have it installed for you.
Also check out the cost of garbage pickup, Home Depot truck rental, and billboard advertising.
Pole Size and Price Variety:
A 25-foot will cost $100 to $225.
A 30-foot will cost $100 to $375.
A 35-foot will cost $250 to $450.
A 40-foot will cost $350 to $575.
A 45-foot will cost $400 to $725.
A 50-foot will cost $500 to $880.
A 55-foot will cost $650 to $920.
KEEP IN MIND: The prices above are only for the pole itself and will not include any shipping or installation costs.
Most online shops selling utility poles have prices that vary between $100 and $900 for these products. You will usually spend more, the taller the pole you want is.
Discussions on online forums have shown that some people have managed to buy and install a pole for just around $1,800 to $2,000, but it took time to find a contractor willing to install these poles for under $3,000.
One PlanetFeedBack forum member created a thread where they talked about being charged $3,000 after being in a car accident that damaged the telephone pole.
Another blog post we managed to find while doing our research, talked about an energy company that sent a driver a bill after a car accident that damaged their poles. The price was one that left the driver speechless. The cost of the repair work alone, according to the post, was split into three parts:
The labor itself, amounting to 132.6 hours, at a price of:
$188 per hour for an engineer
$185 per hour for the supervisor
$172 per hour for linemen
The cost of the tools they used, priced at $2,059
The cost of the materials they needed, costing $1,722
These costs, as you can surely notice, were above the market average, which is why the insurance company covering the driver contested this claim, which lead to a considerable decrease in the cost of labor.
Telephone pole details
Wooden telephone poles are typically made from pine or cedar. Shops that make telephone poles typically choose the stems from pine or cedar trees since they match the natural attributes to fulfill the engineering and style requirements in order to support telephone lines.
The basic utility pole in the United States is 40 feet; nevertheless, poles can reach as high as 120 feet.
Additional costs related to utility pole installation and use
As we said above, if you need the help of a specialist, you will be charged additionally for pole installation, and these costs will depend on the number of poles you will have to install and the overall complexity of the job. Steel utility poles will obviously be more expensive than wooden ones.
A lot of professionals are going to charge anywhere from $500 to $2,000 to set up a single pole, however, the costs can decrease if more than one pole will need to be set up at one time. To get a quote on your specific task, think about utilizing the internet to get some local companies and their phone numbers.
Due to the size, shipment costs can be in the hundreds, depending upon the size of the pole.
If an electrical expert is required to run wires to the pole, extra costs can be charged.
The wooden utility pole can become toxic
Due to how telephone poles are made, they can be unsafe and toxic if they are handled too much. Cutting them can also lead to toxic substances getting out in the open air. The reason for this is that a lot of liquid preservatives that are used in telephone pole-making will be active and toxic for a very long time.
They have their place in pole manufacture, because they guarantee strength and durability, and are only used because the poles will stay outside, which makes them safer. If you are going to buy a telephone pole for other reasons or plan to keep it inside a closed building, make sure it is made from unattended wood.
How can I save some money?
You should try to talk to your car insurance company to see what might be covered in case of an accident.
Talk with your local energy supplier. They might have the ability to point you in the best direction if you want to get your own pole.
If you're not really interested in a new one, a used telephone pole can be found at half the price or even less.
Think you have what it takes to install the pole alone? Here's what installing wooden poles actually involves:
https://www.thepricer.org/wp-content/uploads/2020/08/telephone-pole-cost.jpg
380
610
Alec Pow
https://www.thepricer.org/wp-content/uploads/2023/04/thepricerlogobig.png
Alec Pow
2020-08-26 17:25:36
2023-01-29 17:23:21
How Much Does a Telephone Pole Cost?