How Much Does a Lady Jane's Haircut Cost?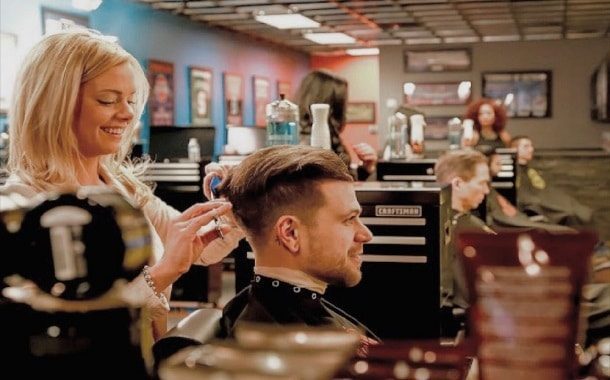 Although its name might be confusing, Lady Jane's is actually a salon that is designed mostly for men. It offers a very relaxing VIP experience while you wait, with the help of HD television. Nowadays, due to its very professional services, Lady Jane's is one of the fastest companies in the men's hair care industry, expanding at a very fast rate in the United States.
How much does a Lady Jane haircut cost?
The average Lady Jane's haircut costs somewhere between $19 and $25 by itself, if all you need is a basic cut. This cost will go higher if you add some of the premium add-ons like facial hair trim, color, or waxing. So for example, if you also were to need a color, then expect an additional fee of $35. The prices will also be influenced by the location you're going to.
According to an AnnArbor.com article Lady Jane's in Ann Arbor, Michigan, charged $12 for a cut, shampoo, and shave.
You might also like our articles about the cost of a haircut at Great Clips, Cost Cutters, SmartStyle, or Sport Clips.
According to some Yelp.com reviews, some customers have paid around $45 to $50 for a full treatment package. This included the haircut, as well as a neck rub and shampooing. The price also included the tip.
Lady Jane's details
Lady Jane's locations also offer a ten-minute scalp and neck massage. This is done before you're getting the actual cut. This is unusual, as most traditional haircut locations won't do this. Aside from these bonus services, you will also receive a specialized shampoo and conditioner after the haircut. You will get the whole VIP experience, so a hot steamed towel treatment will also be included, among other things.
Before you take your seat for the haircut to begin, you will be able to relax and watch sports on a recliner with televisions spread all across the room. Some customers consider these places almost like a bar that offers no alcohol. There are also locations that have pool tables or other games, as well as sports memorabilia all across the building, to help the time pass faster.
According to Chad Johnson, who is the owner of Lady Jane's, the business sets out each day with its only purpose to make the Lady Jane's experience a lot better for all customers. This is what makes this business model so successful and what makes Lady Jane's the most popular men's haircut establishment, as the environment inside is made specifically for men.
Any extra costs to consider?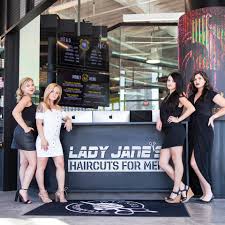 Lady Jane's offers traditional haircuts but aside from these, it also offers facial hair trimming, highlights, colors, hair and scalp treatments, as well as invigorating shampoo options. All of these will be charged additionally, as long as you don't get them in the initial price.
The prices above don't involve tipping either. When it comes to tips, although they can be in any amount, most stylists will expect $5 or more for a haircut. If other services like coloring are included, the tip should also be bigger.
You will be charged additionally if you choose to purchase additional products that would otherwise be included in the price, after your cut. You will likely find inside the salon products such as molding gunk, molding paste, thickening shampoo, and workable wax.
Important information
You should consider making a reservation ahead of time, as Lady Jane's Haircuts for men locations are known to get pretty busy throughout the day. This is especially important if you don't want to relax and wait for your turn on their recliners, in front of a big TV. Some online reviews talk about wait times of multiple hours.
They also offer complimentary drinks, which you should take advantage of while you wait.
How can I save money?
It doesn't hurt to look for special promotions or coupons, as you'd do for any other place that offers haircuts. They are known to offer free hair cutting events when going for a world record or similar competitions. Checking out coupon and deal websites like Groupon might also help, as offers pop up occasionally.
There are locations that have package deals. These combine multiple services for a flat rate, which is lower than the price you'd pay when getting them individually.
Of course, if you're not into the experience mentioned above, it really doesn't make a lot of sense to visit Lady Jane's, as there are quite a few great haircut franchises and local barbershops in your area that are significantly cheaper.
https://www.thepricer.org/wp-content/uploads/2021/02/lady-janes-haircut-cost.jpg
380
610
Alec Pow
https://www.thepricer.org/wp-content/uploads/2023/04/thepricerlogobig.png
Alec Pow
2021-02-11 12:18:43
2023-05-13 18:14:20
How Much Does a Lady Jane's Haircut Cost?