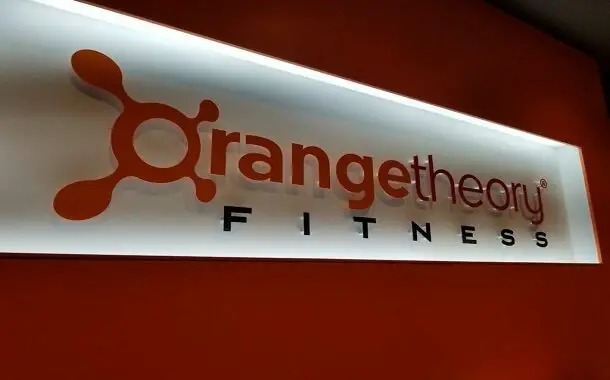 Orangetheory proposes a new way of losing weight. This is a workout session that uses the afterburn effect in order to remove the extra calories through exercises. It is important to mention that bodybuilding is not included in this type of session.
Now you have the possibility to get rid of the excess calories through this heavy-weight workout session. The aim is to stay in the orange zone of the heart rate condition for 12 minutes per class or session. During the exercises, you will have a heart monitor attached to your body. This displays your heart condition and the zone you are in at that time.
How much does Orangetheory cost?
If you want to be part of this unique program you can opt for an unlimited number of classes per month or for a certain number of sessions per month. The charges for both of these memberships are different. However, the more classes you sign up for the less you will have to pay for each class.
Expect to pay anywhere between $150 and $290 per month for an Orangetheory fitness membership, including the cost of the heart monitor, the sign-up cost, and the cancellation cost. Though, this price range won't include the cost of the unlimited class membership as this is a Premier one.
You might also like our articles about the cost of membership at the Urban Air gym, the Bel Air Athletic Club, or the Crunch Fitness gym.
The average cost of a basic membership would be $65 and for the elite membership, you will have to pay around $110. Also, you will have to consider the cost of the heart rate monitor which is more than $85.
Though, you should know that the cost of each of these memberships and the price you will have to pay for the heart monitor will highly depend on the geographical location.
In the table below you will find the costs a member of Orangetheory has to pay.
| | |
| --- | --- |
| Orangetheory | Cost |
| Sign up | Free |
| Yearly packages | $210 to $550 |
| Monthly memberships | $65 to $200 |
| Per session | $10 to $45 |
| Heart rate monitor | $75 to $110 |
| Cancellation | Free to $15 (If late) |
Sign up and cancellation cost
One of the best things about Orangetheory is that you don't have to pay anything for the sign-up or for cancellation. However, you may have to pay a fee of around $15 for the late cancellation of the Premier Membership Package.
Session cost
You will be able to get two free sessions before deciding to sign up for a membership. After that, depending on your area, you will have to pay anywhere between $10 and $45 per session. However, you will not have to pay more than $30 for a session.
Class package cost
Those who are interested in signing up for a monthly membership can take advantage of the class packages which include a certain number of classes. These packages may include 10 classes, 20 classes, or 30 classes.
Expect to pay around $200 per year for the 10 classes package, $360 per year for the 20 classes package, and the most expensive one is the 30 classes package which is around $500 per year.
The cost of the Orangetheory fitness memberships
Orangetheory also offers three different types of memberships with costs starting at around $60 and going up to $185. These memberships are:
Orange Basic
Orange Elite
Orange Premier
| | | |
| --- | --- | --- |
| Membership types | Cost per class | Monthly cost |
| Orange basic | $16 to $21 | $65 to $90 |
| Orange elite | $12.5 to $15 | $110 to $130 |
| Orange premier | $8 to $9 | $170 to $200 |
Orange Basic membership cost
The monthly cost of the Orange Basic membership is anywhere between $65 and $90. This option includes four classes and the cost of each class would be $16 to $21.
When using the Basic membership, people tend to go for one class per week.
Orange Elite membership cost
This type of membership offers up to eight classes per month and the cost would be anywhere between $110 and $130. There are states where the cost per month is no more than $110, and for one class you will not have to pay more than $15. This package is chosen most of the time by clients.
Orange Premier membership cost
The most expensive Orangetheory membership is the Orange Premier. This would cost anywhere between $170 and $200 per month and offers you an unlimited number of classes. This means that you can go to the gym anytime you want. Though, a healthy person doesn't go to the classes more than five days a week.
So, the cost per class for this membership will be anywhere between $9 and $10. The more classes you are attending, the less you will have to pay per class.
Orangetheory heart monitor cost
You will have to purchase a heart monitor before attending the Orangetheory classes. Expect to pay anywhere between $75 and $110 for this device, depending on your location. However, a heart monitor costs on average $85.
This will help you keep track of your heart condition all the time while going through the workout. Also, as long as you are in the gym you can check all the data on any of the gym screens. This device can track the exact time your heart remains in the orange zone.
Is Orangetheory worth the cost?
Actually, the answer to this question depends on each individual's reason to join this gym. To be more precise, it depends on what type of changes you expect to see in your body and what type of results you expect from the regular gym session.
This will never be the ideal type of gym if you want to see that bodybuilding effect on your body. This is just a hard workout session that prolongs the after-gym effects.
Also, this would be a great choice if your aim is to burn or reduce the extra fat by doing constant exercises.
Although you may be questioning the high cost of the membership, you should know that this cost will include everything you need for the workout with the exception of the heart monitor.
Is Orangetheory good for weight loss?
Yes, Orangetheory is a good option for weight loss as these sessions focus on burning calories. Clients can choose between several options in order to get rid of the extra calories.
Though you will not see any immediate results and you will have to be patient to notice a change in your body's appearance.
Cost analysis
So, the Orangetheory cost is highly influenced by the type of monthly membership you purchase. Expect to pay $65, respectively $110 for the specific four and eight classes' memberships.
The most expensive membership will be the one that offers you an unlimited number of classes at the price of $70 per month. But, again, you should consider the cost of the heart monitor which is anywhere between $75 and $110.
There are no extra costs and the cost of the membership package will include the cost of any other accessories as well.
Finally, the Orangetheory cost will depend on the next factors:
The geographical area you are living
The monthly package you choose
The cost of the heart monitor
https://www.thepricer.org/wp-content/uploads/2022/03/Orangetheory-cost.jpg
380
610
Alec Pow
https://www.thepricer.org/wp-content/uploads/2023/04/thepricerlogobig.png
Alec Pow
2022-04-04 08:15:06
2022-04-01 05:12:06
The Cost of Orangetheory