How Much Does the Dunwoody Country Club Membership Cost?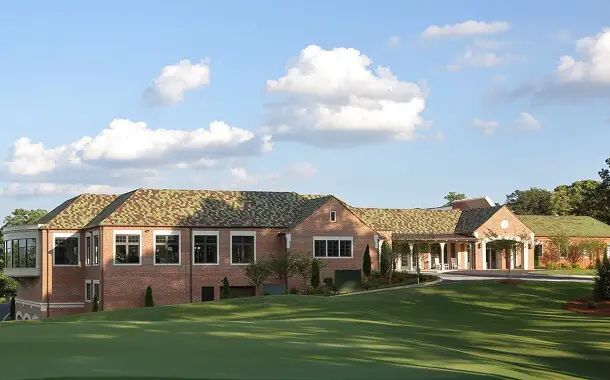 The Dunwoody Country Club is one of the premium membership-based retreats located in Atlanta Georgia. It is made for a limited number of golf enthusiasts, being known for its top-notch golf and country club facilities. It received the charter on March 21 1969 from Georgia and was formerly known as the Ansley Golf Club.
How much does Dunwoody Country Club membership cost?
The cost of the Dunwoody Country Club membership is anywhere between $45,000 and $60,000 in initiation fees alone, with monthly dues being $500 or more, depending on the membership level. If this is outside of your budget, then you can opt for the non-golfing or social memberships, that are considerably cheaper.
Membership at this club is based strictly on invitation. If you want to become a member, you will first need to find a couple of active members in good standing who want to be your sponsors.
Prospective members of the Dunwoody Country Club will also have to go through a whole application process. It involves submitting a Membership application form that includes employment and personal information.
You will also have to go through an interview with members of the membership committee after submitting the application. This is meant to determine whether you meet the strict criteria of the club for new members.
Even if you do pass all of the tests, you will also be faced with a waiting list for membership. This varies based on the level of membership you're aiming for. The limiting of the number of members for each type of membership is kept in check so that the club maintains exclusivity and ensures that it is able to cater to the needs of its active members. To get the current status of the waiting list you should get in touch with the club's membership office.
What do you get for your membership fees?
Members get access not only to the beautiful 18-hole golf course with amazing landscapes they also get VIP access to all of the club's recreational facilities and amenities, including:
Pro shop merchandise discounts
Preferential tee times
Indoor and outdoor tennis courts
Sundeck and a heated pool
exclusive access to several dining venues and the historic clubhouse
A great fitness center that is equipped with state-of-the-art exercise equipment and machines for all types of workout
What are the extra costs?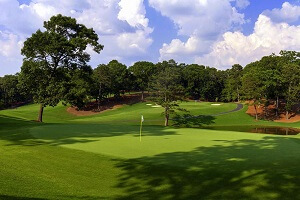 You will be charged an additional fee for tournaments, leagues, clinics, and private lessons.
You will also be charged additionally for things like massage therapy, group training, specialized exercise classes, and personal training. These are all available at the fitness center.
You will also be charged for social events like Wine Dinners and Tastings, Holiday Buffets, Chef's Tables, and more, that are held throughout the year.
You might also like our articles on the cost of membership at the Augusta National Club, Druid Hills Golf Club, and Atlanta Athletic Club.
Although its exact amount isn't currently known, there is a food and beverage minimum.
If you're not a member or a guest of a member, you won't be allowed to play golf inside Dunwoody Country Club. As a guest, although you might be able to play, you will have to pay guest fees for each round. Also, as a guest, you will have to be accompanied by the member that invited you.
You can also host private events at the Dunwoody Country Club as a member. You will find a few private event venues at the club, which include the patio that overlooks the golf club, the clubhouse, and the banquet halls. You can book the historic clubhouse in its entirety for any type of business meetings, weddings, and even private parties.
Dunwoody Country Club Membership Refund Policy
Refunds are not available at the Dunwoody Country for the initiation fees after you have been approved as a member and have made the necessary payments. If for any reason you resign from the club, you won't receive any amount of the initiation fee.
Dunwoody Country Club overview
You will find an 18-hole golf course on the club's premises, designed by the popular Willard Byrd. You will also find a pool grill, locker rooms, a 25-meter swimming pool, four lighted clay tennis courts, 10 hard-lighted tennis courts, a 2,900-square-foot fitness center, a pro shop, a golf practice facility, and a driving range.
You will also get full-service dining options at the Adult Grill or the Mixed Grill.
You will also get specialized programs and activities for your kids inside the Dunwoody Country Club. It features an extensive junior golf program coupled with family tournaments, private lessons, camps, and clinics. The children of members will also have access to all kinds of recreational programs including tennis-related activities and resort-style pool fun.
How do I resign from the club?
As a member of Dunwoody Country Club, you will be able to resign from the club by informing the Membership Director of your decision in writing. You can send this resignation via certified mail and you will have to include the reason for leaving the club. You must pay in full any outstanding balances, including fees and dues before you can fully resign. 
Instead of resigning, you can also transfer your membership to a direct family member or your spouse, although this transfer has to be approved by the Membership Committee first and meet its eligibility criteria. All of the fees and dues will then be passed to the transferee.
Dunwoody Golf Club dress code
Members at the Dunwoody Country Club are required to follow a strict dress code, appropriate for golf and other recreational activities.
You can read more about the dress code here.
https://www.thepricer.org/wp-content/uploads/2023/08/Dunwoody-Country-Club-membership-cost.jpg
380
610
Alec Pow
https://www.thepricer.org/wp-content/uploads/2023/04/thepricerlogobig.png
Alec Pow
2023-09-07 06:06:53
2023-09-19 21:48:47
How Much Does the Dunwoody Country Club Membership Cost?