Porter Valley Country Club Cost
The Porter Ridge Country Club is a beautiful resort located in the California mountains. It was established in 1967 and changed its name to the Porter Valley Country Club after 1968 when it moved to Northridge.
How much does a Porter Valley Country Club membership cost?
It costs about $15,000 to join the Porter Valley Country Club] and then each monthly fee is around $300. However, these numbers are not guaranteed because they come from third-party unconfirmed sources.
For a more detailed breakdown of the costs, we recommend you reach out to the club directly.
The membership alternatives
Full Privileges Membership: When you purchase a Full Privileges Membership, your family becomes eligible for everything the club has to offer. This includes you as the primary member, your spouse, and any dependents that still live with you and who are younger than 23 years old. This includes unlimited access to golf courses and tennis courts as well as free-range balls when playing on the course.
You might also like our articles about the cost of membership at other country clubs, like Birmingham, Riviera, or Medinah.
Young Executive Membership: In order to qualify for this membership type you have to be 39 years or younger. This membership will also enable you as the primary member, your spouse, and any dependents that still live with you and who are younger than 23 years old to use its benefits. The benefits include unlimited access to golf courses and tennis courts as well as free-range balls when playing on the course.
Next Generation Membership: The primary members must be 29 or under in order for this deal to apply; however, they will receive full access to the golf course, tennis courts, fitness center swimming pool clubhouse services networking events as well as some other benefits offered by Porter Valley ONE. This membership option also extends to the primary member, spouse, and their dependents who are younger than 23 years old and still living at home.
Tennis Membership: Get your spouse and kids hooked on tennis with this membership option. With full access to courts, swimming pool, the fitness center, clubhouse services, networking events and some Porter Valley ONE benefits all in one package – You can even play six rounds of golf at the member guest rate per year as an added bonus.
Social Athletic Membership: For the social and athletic family, this membership option includes full access to our fitness center, swimming pool, clubhouse services such as complimentary golf lessons or tennis clinics. You will also have the opportunity for networking events with Porter Valley ONE members! If you are looking for a more active lifestyle that your family can enjoy together – this is the membership for you.
Porter Valley Country Club details
The club members enjoy a variety of amenities including an 18-hole golf course designed by Ted Robinson, 3,500 square feet practice green, a full-length grass driving range, and a fitness center with complimentary group exercise classes. The Grille Room is also available, where you can get the best dining options and hang out with family while the kids can enjoy their time at the Kids Club. There's plenty to do at this private club, like playing tennis or pickleball thanks to six lighted courts.
Any additional expenses to consider?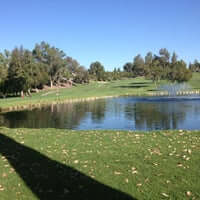 Leagues, junior camps, outings, and different tournaments are all available all around the year. They can be an additional cost to budget for if you plan on participating in them. The club offers competitive golf leagues with SCGA traveling teams, weekly programming, and monthly tournaments for all skill levels, according to the official website.
Private or group lessons, all available for tennis, golf, and swimming are an additional cost to budget for. For example, a swimming lesson can cost $35-$55 per hour sessions which is a significant expense if you need a lot of lessons. Locker rental fees and bag storage expenses will also have to be considered as they won't be included in the membership fees.
Important things to consider
In order to maintain the club's high standards, they enforce a strict dress code policy. This is clearly outlined in their official documentation for all members and guests alike. There are no food or beverage minimums as well; you can enjoy your time without having any worries about that. And lastly, there are also no yearly capital assessments.
Personal perspectives are always interesting to hear about – especially when it comes from someone who has played through all 18 holes themselves. BogeysAcrossAmerica.com did an excellent job documenting their entire journey in words and photographs, in a thorough article.
https://www.thepricer.org/wp-content/uploads/2021/07/Porter-Valley-Country-Club-cost.jpg
380
610
Alec Pow
https://www.thepricer.org/wp-content/uploads/2023/04/thepricerlogobig.png
Alec Pow
2021-07-02 21:02:22
2023-09-14 07:32:11
Porter Valley Country Club Cost